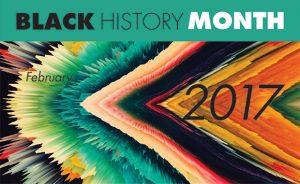 African American Education Archives and History Program Announces Observance for Black History Month
 "Crisis in Black Education" is the national theme for Black History Month. The African American Education Archives and History Program (AAEAHP) will present a special observance at noon, Saturday, Feb. 18 at the Good Street Baptist Church, located at 3110 Bonnie View Road.
Featured speakers are Dr. Wright Lassiter, retired chancellor of the Dallas County Community College District, and Dr. W. Marvin Delaney, Associate Professor Emeritus, History Department of U.T. Arlington.
Special guests will be the incoming inductees for 2017 into the African American Education Archives and History Program Hall of Fame. Displays will include information about area schools named for African Americans, Remembering Black Dallas memorabilia and photos of area history makers.
Celebrate Black History Month at the MLK Center
The Martin Luther King, Jr. Community Center will host a panel discussion focusing on the challenges minority women face while serving as leaders in the public sector and in Corporate America. This event is on Thursday, February 23, 2017, from 11:30 a.m. to 2:00 p.m. at the MLK Recreation Center. There is no cost to attend.
This year's theme, "Expose to Greatness," extends the mission which is to inspire, educate, celebrate, and galvanize the community of South Dallas and surrounding areas.
"We are so thrilled to present this phenomenal event to the South Dallas community in efforts to make a positive impact. February is a month for citizens to remember and learn that if it had not been for a great historian named Carter G. Woodson creating Negro History Week in 1925, there would be no Black History Month. This gives the community a chance to embrace its culture in a nation that is diverse and is built on immigration," says Pamela Jones, Manager of the MLK Community Center.
The panelists include the Honorable Tiffinni A. Young, Dallas City Councilwoman; Ms. Zeronda Smith, Director of Risk Management for the City of Dallas; Dallas County Constable Tracey Gulley; Dr. Froswa Booker-Drew, Director of Community Affairs and Strategic Alliances for the State Fair of Texas; and Mrs. Shari Hicks, Vice President of Corporate Banking at Frost Bank. The panel will be moderated by Pamela Jones. All media is invited to attend.
The event is scheduled for Thursday, Feb. 23 from 11:30 a.m. to 2 p.m. The Martin Luther King, Jr. Recreation Center is located at 2901 Pennsylvania Avenue in Dallas. Contact (214) 670-8418 or visit www.dallasmlkcenter.com for more info.