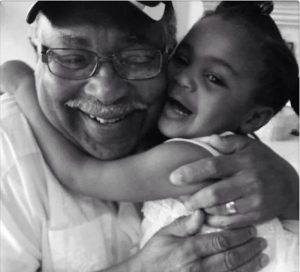 By Dr. Candice Bledsoe, NDG Special Contributor
You can read Dr. Bledsoe's tribute to Mother's shared earlier this spring entitled Mother's Day Card.
The smoothness of your love
quietly whispers messages of hope and power.
Your words are wrapped with encouragement
pushing your child towards excellence.
Every day the stillness of your eyes
illuminate your badge of fatherhood.
Thanks, Daddy.
Your being magnifies creativity.
A beating heart drumming the
the rhythm of Black love.
Overcoming. Overcoming. Overcoming.
Living through racism and hate,
your song is still sweet.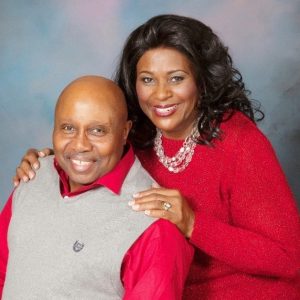 You are an everyday hero.
Nurturing your babies by
handling midnight feedings and diaper
changings.
Working multiple jobs  and giving as
much as you possible can.
You are present.
You left.
Yet, you are mine.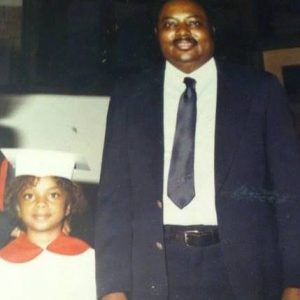 The math teacher that stays after school to
help students with their homework.
Serving as a role model for those who don't have
fathers.
The principal who makes home visits to
show that someone cares.
A dishwasher, fast food worker, parking
attendant, professor, accountant, writer—-
Writing a heroic song of hope for your children.
Laughing in pain.
Hurting in love
You fight for the babies.
Everyday.
Hero.
Dr. Candice Bledsoe is a faculty member at SMU's Simmons School of Education and executive director of the Action Research Center in Dallas, Texas. Her research explores equity, access, and the experience of underrepresented students in higher education. She has received numerous fellowships including The National Endowment of the Humanities, the New Leadership Academy, National Center for Institutional Diversity, University of Michigan, and Boone Texas Project for Human Rights Education. She is a member of the 2017 cohort of Dallas Public Voices.