Dallas' Doswell Foundation has awarded Dallas CASA four years of funding, totaling $584,931, to create a post-case mentoring pilot program.
Dallas CASA's trained and supervised volunteers advocate for children who have experienced abuse or neglect and are living in the protective care of the state. As part of Dallas CASA's new strategic plan, which aims to expand the agency's impact in ways that match the most critical needs of children and families, the agency is launching a post-case mentoring program with staff support for advocates to mentor youth and young adults after their legal case has ended and they leave the child welfare system.
The program initially aims to support youth aging out of foster care. When a youth ages out of foster care, the formal relationship with their Dallas CASA volunteer ends, too. These young adults face increased risks of homelessness, unemployment, incarceration, human trafficking and many other challenges as they move into independent adulthood without support.
With the agreement of caregivers or young adults who have aged out, Dallas CASA volunteers often stay in touch after a case closes, serving as important mentors. Through the post-care mentorship program, trained Dallas CASA staff will guide and oversee volunteers as they mentor young people, offering support, advice and direction.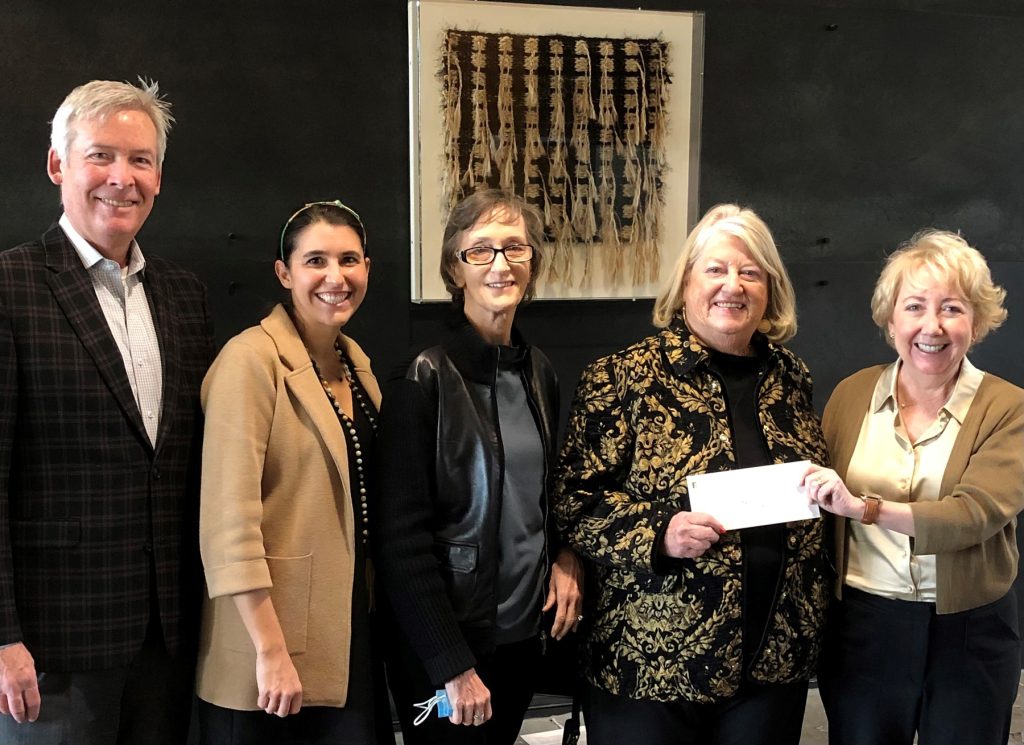 Formalizing and providing structure for these mentorships will improve their effectiveness and increase the resources available to support a successful transition to adulthood.
"Our hope is that this program becomes a support system for youth that will allow them to continue established, trusted relationships," said Chad Frymire, Dallas CASA's director of public policy. "We want to empower, support and mentor young people.
"Especially with vulnerable populations like youth aging out of foster care, we can do so much good for society if we can prevent things like unemployment or homelessness with work on the front end, rather than dealing with those things once they've happened. We want to prevent, not react."
While Texas law has been revised to extend foster care beyond age 18 in certain circumstances, the personal, one-on-one connection is what many youth aging out of care crave.
One of Dallas CASA's volunteers, David R., is currently serving two young men in care. The 18-year-old brothers have needed support and guidance with time-intensive and tedious tasks like getting their birth certificates, setting up bank accounts and applying for employment. One of them hopes to get his driver's license soon, a task David has agreed to help with.
The young men have come to rely on David R., calling him with questions and seeking his advice. The post-case mentoring program would provide a volunteer like David R. Dallas CASA staff support and oversight if he wants to continue serving the young men once their legal case ends.
A Dallas CASA volunteer is often the only constant in a child's life while they are in foster care, and many youths come to rely on their volunteer as a consistent, caring presence. Many youths whose cases have closed but are not aging out would also like these mentoring relationships to continue. As the post-case mentoring program expands through the support of the Doswell Foundation, Dallas CASA will be able to address these needs also.
"We see every day at Dallas CASA the incredible difference a caring connection can make for a child in protective care," said Dallas CASA President and CEO Kathleen M. LaValle. "The Doswell Foundation's support for this new program shows vision, commitment and courage. They have laid the groundwork for a program we know will allow more young people to grow into strong and capable adults."
Florence Doswell founded the Doswell Foundation in late 2008 and passed away in 2012 at the age of 100. Since Florence's passing, the Foundation has continued her "Legacy of Thoughtful Giving," awarding numerous impactful grants supporting deserving nonprofits.
"Dallas CASA's post-case mentoring program caught our attention because of the new way it seeks to serve and support one of Dallas' most vulnerable populations," said Doswell Foundation Chairman and CEO Beverly Fricke. "Our hope is that through mentoring, these important relationships can continue for young people, offering them more stability and the promise of a better future."