By Dallas Mayor
Eric Johnson
Dallas is a city filled with strong and unique neighborhoods. And one of them — this city's vital urban core — is getting some much-deserved national attention.
A new study ranked downtown Dallas as the nation's best downtown living experience, saying that its "unique range of features and amenities" made it a great place "for urban life enthusiasts."
The report went on to say that while Dallas is a "city that traditionally embraced sprawl as urban design, it's been recently focused on adding density in an effort to increase housing options and foster walkability. This only increases downtown's appeal for both locals and new residents, who can now enjoy a great mix of lively streets, culture and a reasonable cost of living."
In short: Downtown is the epicenter of that "Big Dallas Energy" that is palpable in this city right now.
About 88,000 people live downtown and in the adjacent neighborhoods (such as Uptown, the Cedars, and Deep Ellum). Downtown also hosts 135,000 workers. And it's obvious to everyone that the city center has come a long way in recent years.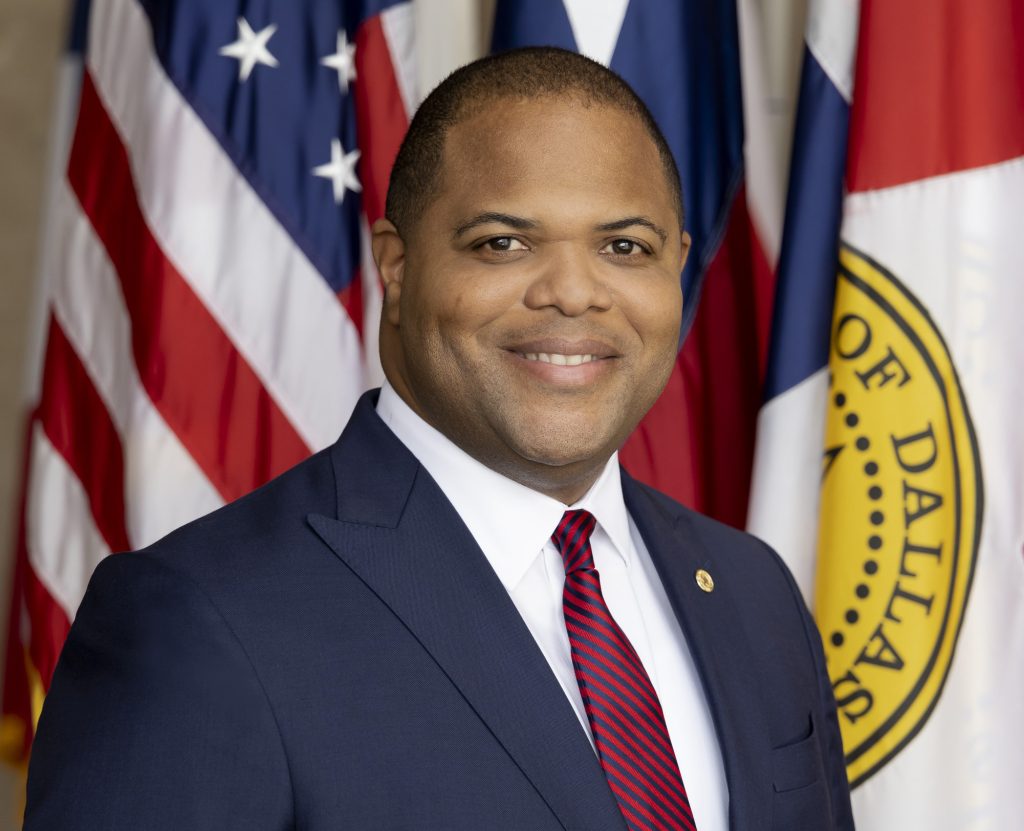 There are more great things on the way for this city's urban core. Deep Ellum continues to diversify as a vibrant and dynamic neighborhood with new offices and retail options. The East Quarter continues to develop, and Harwood Park, which is under construction, will help connect it with the Farmers Market area. The new Goldman Sachs offices will provide a major boost to the downtown Dallas economy. More housing is planned, including some apartments that will replace empty office space. The Kay Bailey Hutchison Convention Center redevelopment will activate part of downtown that has been dormant for far too long.
And nearby, the Longhorn Ballroom's restoration, which I helped facilitate by allocating $1.8 million for infrastructure, will help preserve this city's storied music history while providing something new and exciting for Dallas residents.
Of course, there are still many issues to address that affect downtown Dallas in the years ahead. This includes homelessness, public safety, and permitting. And taking on these challenges will require an even more relentless focus on problem-solving.
But as long as this city's leaders push for accountability at City Hall, the present and the future of downtown Dallas will remain extraordinarily bright.
The Dallas-Fort Worth region produced 5.9% job growth in 2022 — a faster pace than the red-hot 5% growth for the entire state. (The entire nation came in at 3% growth).
That, friends, is what you call "Big Dallas Energy."
It's easy to see why Dallas has this momentum. This city has focused on the right issues: improving public safety, reducing the tax rate, building new parks and trails, and creating family-friendly policies and plans.
That was also the message I shared last week with the North Dallas Chamber of Commerce during an annual address. That's because these are the priorities that drive my administration.
As long as this is where the focus remains, Dallas has an extraordinarily bright future, and this city will continue to serve as the economic engine of the fourth-largest and fastest-growing metropolitan area in the United States.
On International affairs, Dallas is outperforming the global economy and is becoming an increasingly important part of it.
And that's why it's important that this city continues to build its international relationships and engage with the world.
Recently, I presented a Key to the City of Dallas to the Kazuko Kohri, the mayor of Sendai, Japan. Mayor Kohri and a delegation from Sendai came to Dallas in part to celebrate the 25-year anniversary of the Friendship Cities Agreement reached between the two cities.
And Livia Link-Raviv, the Consul General of Israel to the Southwest, recently came to Dallas City Hall to commemorate International Holocaust Remembrance Day with the opening of a new special exhibit. The exhibit was available in the City Hall lobby through January 31, and featured photos and stories of international diplomats who helped save lives during World War II.
This is an important exhibit, and it's critical to continue to remember the lessons of the Holocaust. Dallas has a strong Jewish community, and this city stands firmly against Antisemitism.
It's vital to remain vigilant against hate of all kinds. Hate and evil are real, and they are still real threats. Only love, truth, and compassion can drive them out.
Memphis
Ending today with a note about Memphis, where five police officers were fired and charged with murder in connection with the brutal beating death of 29-year-old Tyre Nichols.
Memphis authorities released video of the reprehensible incident last week. Afterward, I released a statement expressing disgust and shock while calling for prayer and for prosecution to the fullest extent of the law. Dallas Police Chief Eddie Garcia also released a statement saying, among other things, that these former officers had tarnished the oath they took to uphold the law.
Although this horrible violence didn't occur in Dallas, it's crucial to come together at times like these and continue working toward a better, kinder, and more just world.
That's all for today. Have a good week, and take care of each other.