By Judge Glenda A. Hatchett
Martin Luther King Jr. dedicated his life to a dream of equality. He dreamed of a day when "little black boys and black girls would be able to join hands with little white boys and white girls as sisters and brothers."
Although Dr. King is no longer with us, his spirit and dream live on.
January 18, 2010, marks the 16th annual Martin Luther King, Jr. Day of Service. It is a day for us to transform Dr. King's life and teachings into community service to help solve social problems.
One of our nation's glaring social problems is the plight of African American children trapped in the foster care system.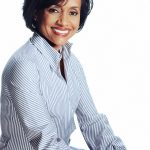 According to the US Department of Health and Human Services Administration for Children and Families, nearly 800,000 children experience foster care every year. Although the 2000 US Census reported that African American children represent 15 percent of the total U.S. population, they make up 35 percent of all children in the child welfare system. Additionally, more than 50 percent of African American children in foster care are boys.
How can we help our African American children realize Dr. King's dream?
One way we can start is by becoming involved with the National Court Appointed Special Advocate (CASA) Association, a nonprofit organization that I support because it has been proven to work for children in care. CASA is a national network of trained community volunteers who are appointed by judges to watch over and advocate for the safety and wellbeing of abused and neglected children. Research shows that children with a caring CASA volunteer by their sides are significantly more likely to find safe, permanent homes. Less than 10% of children who have had a CASA volunteer return to the foster care system.
Today, more than 68,000 CASA volunteers serve more than 240,000 abused and neglected children through 1,018 program offices across the US; however, only 12 percent of these volunteers are African American.
As African Americans, we must stand up for our children and actively embrace the old African proverb "it takes a village to raise a child."
As the chief presiding judge over the Georgia juvenile court system, I saw many abused and neglected children fall through the cracks, only to end up permanently in the criminal justice system and be a drain on the social service system.
Martin Luther King Jr. once said that "Power at its best is love implementing the demands of justice. Justice at its best is love correcting everything that stands against love."
As we reflect on Dr. King's dream and his tireless service to our nation, it is paramount that we stand up and fight for our children in foster care.
For more information about National CASA or the local CASA program in your area, call 1-888-805-8457 or visit online at www.CASAforchildren.org.
Judge Glenda A. Hatchett, author of Say What You Mean and Mean What You Say!, is a nationally recognized authority on juvenile issues and serves as a national spokesperson for the National CASA Association.