Have you ever heard of a child surviving five strokes, five seizures and three aneurisms and live to tell about it? Most likely not, but Chelby Cymone Terrell is a child who did.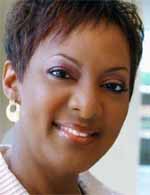 Author Brenda Anderson Parker will share her granddaughter Chelby's story at a book signing party for her new book, The Lessons of Chelby: A Real Life Story, to be held on Sunday, June 24  from 4 -6 p.m.,atBishopLynchHighSchool, located at9750Ferguson Road inDallas.
 This event will be free and open to the public. It will feature 10¬-year-old Chelby – who at 19 months old – suffered her first stroke associated with brain Arterio-Venous Malformation (AVM), a disease that she and her family would fight to overcome with the help of the nation's top medical professionals and the power of faith.
 AVM is an abnormal connection between arteries and veins, and is typically congenital. According to the American Stroke Association AVM occurs in less than one percent of the population, more than 50 percent of patients have an intracranial hemorrhage. Among AVM patients, upto 25 percent have focal or generalized seizures and 15 percent may have difficulty with movement, speech and vision. The chance of a brain AVM bleeding is 1 to 3 percent per year. Over 15 years, the total chance of an AVM bleeding into the brain – causing brain damage and stroke – is 25 percent.
 This event will increase awareness of AVM and its ongoing advancements, as well as how attendees may offer support to families and the medical community who care for children like Chelby.
 The Lessons of Chelby: A Real Life Story is available for purchase at Amazon or www.TheInspirationalWoman.com