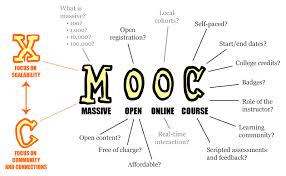 MOUNTAIN VIEW, Cali., – -A new generation of online course providers is marrying the lofty goals of Massive Open Online Courses (MOOCs) with a tangible benefit to students. MOOCs were originally created to spread access to education by putting lectures and course materials from top-notch professors on the Web. However, they do not address rising college costs. As budgets shrink on campuses, from New York to California, students are struggling to pay for classes and to get into them.
To address this problem, Education Portal, an online education platform, has created the next generation MOOC: a new type of online course that allows students to learn independently and earn low-cost, transferable credit. By taking courses from a third-party, students bypass high costs at their schools while still transferring credits that apply toward their degrees.
"Demand is high," said Jessica Bayliss, education Director at Education Portal. "Students are feeling squeezed by rising costs, which is a big reason why over 3 million students have used our courses in the past two years."
A poll last year of California's San Jose State University students yielded frustrated comments, such as 'Classes are really cramped' and 'A lot of students are saying I'm paying more but receiving less.'
Transferring credits may not be unique, but leveraging three widely accepted credit-by-examination programs is. Education Portal's courses are paired with credit-granting exams, offered by organizations like the College Board and the not-for-profitExcelsior College. The website has over 50 online courses paired with these exams.
The key to credit-by-exam is that it is widely accepted by schools across the US. Credits earned from exams, like College Board's CLEP and Excelsior's UExcel exams, are accepted at over 2,900 colleges, including most state universities and community colleges.
"I'm a full-time student, working and broke," said Elisa Fleming, one of the 76,000 students who passed a CLEP exam in 2012. Fleming cited credit-by-exam as saving her time, money, and stress and planned to take several more.
It is also very affordable, almost unbelievably so. It costs less than $100 to earn three college credits, and the exams cover most of the topics students need to take during their first two years.
"Since Education Portal has courses in history, math, science, and other core topics, many students use them to knock out their general education requirements," said Bayliss. "This allows them to start their major classes earlier and have a better chance of graduating on time."
The potential savings for students is significant. The average cost of one semester at a public university is $4,327, according to the College Board. Students who take just one semester's worth of classes could save over $3,500 and graduate quicker.
"Students shouldn't have to go into significant debt to earn a degree," said Bayliss. "Online courses paired with credit-by-exam, like Education Portal's, are a key way many students can cut the cost of their degree in half."
Education Portal is an online education platform, built on the principal of the solving problem of education-access and improving education accessability to everyone, by offering a fast and inexpensive way to earn college credit. High school and college Web courses are helping lifelong learners earn low-cost college credit. Education Portal uses innovative instruction to deliver over 7,000 fun and engaging lessons, covering all of the topics taught in the first two-years of college. Over half-a-million students, instructors, and lifelong learners use Education Portal's lessons each month. (http://education-portal.com)