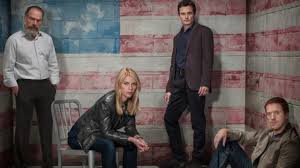 Andrew Wallenstein enjoyed Showtime's Homeland finale, but even he says he seems to be in the minority.
"I felt that the last three episodes of the series were the best "Homeland" delivered since the annus mirabilis of its first season, niftily course-correcting a season that began so badly that, like many, I considered just giving up on the show. But I seem to be in the minority in that opinion, and my theory as to why that is has less to do with the actual intrinsic creative value of the series and more with the fickle dynamics of a phenomenon known as 'hype.'"
Read why he thinks it is hip to hate on Homeland's finale. How do you feel about how the show's season ended?