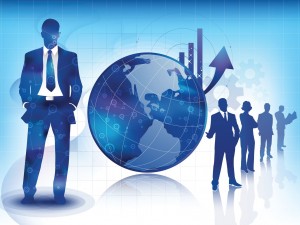 AUSTIN – The Texas Association of African American Chambers of Commerce (TAAACC) will host its 14th Annual Conference September 18-19, 2014 at Dallas's Crowne Plaza Downtown (1015 Elm Street, Dallas, TX).
"Our theme this year – We're Working Hard for You – aptly describes our organization's approach to our mission," said TAAACC Chairman Jim Wyatt. "We have taken the message of opportunity to each quadrant of our state on behalf of Texas' nearly 200,000 Black businesses. This year's conference program will both highlight our successes and prepare attendees for the challenges ahead."
Among conference highlights this year is the "Texas Economic Forecast," delivered by Washington, DC-based economist William Cunningham.
"William compiled his forecast for us last year and his presentation was one of the biggest hits of last year's conference," said Wyatt. "We are certainly looking forward to see and hear what his projections will mean for Black-owned businesses in Texas. He is truly a remarkably talented professional, and his insights on both the economy and the use of crowdfunding as a tool for capital development are on the cutting edge. His presentation alone would make attendance at the conference a great investment!"
A significant addition to this year's conference is the addition of the Governor's Small Business Forum.
"We truly believe that this is a tremendous testimony to the TAAACC's reputation as an effective advocate for businesses in our state," Wyatt noted. "The Governor's Office of Small Business Development has committed to partnering with us in our efforts to improve opportunities for our state's growing number of Black-owned businesses. We are certain that the Small Business Forum — coupled with the presence of nearly 50 state agency procurement professionals — will result in increased business opportunities."
Other conference panels will cover healthcare, public sector contracting opportunities, opportunities in the energy sector, access to capital, positioning your business for success and a snapshot of the upcoming 84th Texas Legislature featuring key North Texas state representatives.
"This year's conference will feature another historic first," according to Wyatt. "TAAACC has joined its efforts to the University of Texas Center for Black Business History, and this year we will host the first induction into the Texas Black Business Hall of Fame since 2003. In collaboration with Center director Dr. Juliet E.K. Walker, TAAACC has also created the Legacy of Excellence Award to recognize significant contributions to the growth and development of Black-owned businesses in Texas. We're saving the best for last," Wyatt said. "Make sure you make plans to attend our awards gala on Friday evening to see the absolute best in Texas Black business."
For additional information visit the TAAACC website – www.taaacc.org.