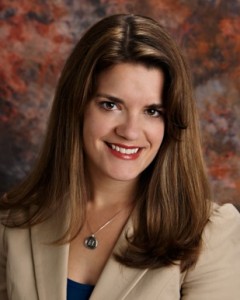 A leading voice to promote the Voter Expansion Project, Maggie Toulouse Oliver has created an initiative aimed at ensuring that every eligible citizen is registered to vote, all registered voters have access to the ballot box and every vote is accurately counted. She is a candidate for Secretary of State in New Mexico, and is dedicated to serving those in her state.
Maggie's fluent in Spanish and her Hispanic heritage has helped her work closely with New Mexico's large Hispanic community to expand access to the ballot box. Maggie has served as Bernalillo County Clerk since 2007 and has protected the right to vote while increasing access to the ballot box with expanded early voting, voting convenience centers and the My Vote Center mobile app.
Maggie has earned national praise for her work promoting innovative approaches to election administration including Bernalillo County being highlighted for "best practices" by the recent Presidential Commission on Election Administration.