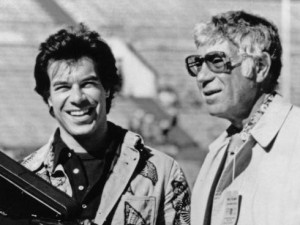 By Ruth Ferguson, NDG Editor
The legend and marketing mammoth that the NFL became can be traced back to Ed Sabol and later his son Steve. When you hear that familiar musical intro and the highlights of the legends of the game back in the day they came from the company Ed created and was later bought by the NFL itself. Sabol died at his home in Scottsdale, Arizona Monday afternoon.
Sabol's NFL Films is the ones I believed coined the phrase "America's Team" in reference to the Dallas Cowboys.
He was added to the Pro Football Hall of Fame in 2011 after winning 52 Emmy Awards during his reign over NFL Films from 1964-1995. He is created with many firsts such as using the microphones on sideline coaches, players and referees, and the popular bloopers.
The majestic music help to create the sense of titans, warriors and giants in the sport that still rules America – the National Football League.
Today, the game lost it's most unsung hero.