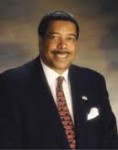 By Wellington Webb
NNPA Guest Columnist
I served as Mayor of Denver from 1991 to 2003 and was the only mayor in U.S. history to serve as president of the U.S. Conference of Mayors, the National Conference of Democratic Mayors and the National Conference of Black Mayors. Through my experiences, I have seen Americans go through hard times, but I have also seen the power that strong economic policies that drive investment, create jobs, and bring hope to Americans can have on our communities.
A recent jobs report showed that more jobs were created last year than in any year since 1999, when our country was experiencing the broad based prosperity resulting from President Clinton's economic policies. Our economy has recovered significantly from the failed policies of the Bush administration that led us into recession, but most people have not yet begun to feel it in their pockets and in their daily lives.
Once again, the economy is set to be the prominent issue in the next presidential election. Our next president will need to offer an agenda to reduce inequality, create opportunity, and expand on the economic growth we are already seeing.
Last year the Clinton Global Initiative came to Denver, where the creation of Job One for America, a program to help young people find jobs, was announced. U.S. Secretary of State Hillary Clinton penned an op-ed on the program in the Denver Post where she wrote, "No matter who you are or where you come from, if you work hard and play by the rules, you should have the opportunity to build a good life."
Hillary Clinton believes that everyone deserves a fair shot at achieving the American dream and throughout her career she has proven that she has the experience and vision to help make that a reality.
As a U.S. Senator, Hillary Clinton cofounded the bipartisan Manufacturing Caucus and fought to bring manufacturing technology to small businesses. She has taken steps to eliminate tax breaks that promote outsourcing of American jobs and led efforts to expand job training opportunities for workers. Hillary has also consistently supported raising the minimum wage, fought for equal pay for equal work, and supported progressive tax policies that require millionaires to pay their fair share.
In Denver we have seen the impact progressive policies such as these can have on our community. Through investment and expanding access to the middle class we were able to create sustainable economic growth and currently experience a lower unemployment rate than the national average.
During my 12 years as mayor, we helped drag the city out of the economic doldrums of 1991 to an investment of $7 billion in infrastructure by the time I left office in 2003. A major part of this investment came from the completion of the $4 billion Denver International Airport, where we were able to give 85 percent of the construction and opening airport concession bids to all Colorado-owned businesses, including those owned by women and minorities.
Because of the opportunity and growth we were able to create here in Denver, particularly for women and minorities, our city is the only city to be cited for five consecutive years as "One of the Top American Cities" in Fortune magazine's annual "Best Cities."
Through strong leadership we can replicate and expand upon the successes we have seen here in Denver to help create a better future for all Americans. To do so, we must elect leaders who have the vision and agenda necessary to bring greater opportunity to the middle class.
Hillary Clinton has spent a lifetime advocating for the middle class. Should she run for president, I know that Hillary will offer a forward looking agenda focused on bringing opportunity, equality, and prosperity to all.
Wellington Webb served as mayor of Denver from 1991-2003.  He is the only mayor in U.S. who has served as president of the U.S. Conference of Mayors, president of the National Conference of Black Mayors, and president of the National Conference of Democratic Mayors.