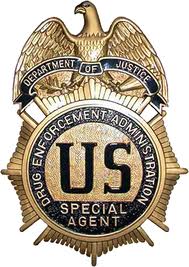 Used Fraudulently Acquired Government Credit Cards to Obtain Over $113,000 in Cash
A former Drug Enforcement Administration (DEA) employee was sentenced today to two years in prison for defrauding JPMorgan Chase & Co. out of more than $113,000 using fraudulently issued government credit cards.
Keenya Meshell Banks, 41, of Upper Marlboro, Maryland, pleaded guilty in April 2015 to one count of wire fraud.  In addition to imposing the term of imprisonment, U.S. District Judge Deborah K. Chasanow ordered Banks to pay restitution in the amount of $113,841.
According to her plea agreement, Banks was employed by the DEA as a Program Manager, and was responsible for the approval and issuance of government credit cards to DEA employees.  Banks admitted that, while serving in that role, she submitted dozens of fake credit card applications to JPMorgan Chase & Co. for fictitious DEA employees, using names and identifying information of individuals who did not work at the DEA.  In at least one instance, however, Banks submitted the identifying information of an actual DEA employee.  Through this scheme, Banks admitted that she obtained at least 32 fraudulent credit cards, which she then used to withdraw more than $113,000 from ATMs in Maryland and Northern Virginia.  As part of her plea agreement, Banks agreed to forfeit the proceeds she received as a result of the scheme and to pay full restitution.