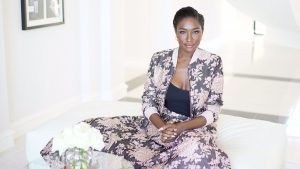 Amber Griffin, an international model, is looking for interested girls ages 11 through 17 to offer a training program which cannot only prepare them for a career in the fashion industry, but arm them with tools to increase their self-confidence. Model Prep aims to guide young girls to become the best they can be, inside and out, through expert coaching and guidance. These skills will help the young ladies to be a success in whatever endeavor they pursue.
"Model Prep is centered around growing self-confidence, because this is something I struggled with throughout my teenage years. I didn't have a big sister or someone to mentor me through life's ups and downs, which is something every girl needs and will find in Model Prep."
Model Prep's aim is to help the ladies:
build inner strength, while making lifelong friends
gain confidence by walking the runway next to some of the industry's top models
learn table manners other rules of etiquette
makeup application tips
understand their body types and how to select outfits which flatter them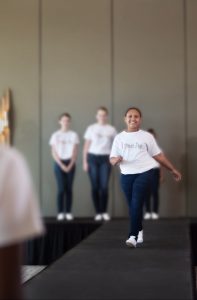 The program is offering enrollment for its annual four-day interactive workshop for girls ages 11 through 17. The students do not need to be models or from Dallas to attend. Model Prep will take place in June 2017 at the Four Seasons Resort and Club Dallas at Las Colinas.
Griffin began her modeling journey in her late teens. She went on to model internationally for various fashion designers and brands in Europe before arriving at The Campbell Agency in Dallas. With more than a decade in the industry, Griffin discovered hardships, criticism and confusion, and the self-doubt that many women face at a young age. She saw the need for a program to teach the importance of selfconfidence and personal strength to young girls everywhere, whether they're interested in modeling or not.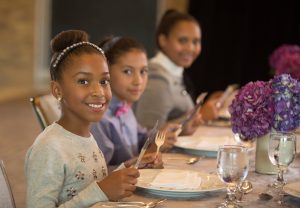 "We want to provide the right tools and guidance for young girls to navigate their teen years with confidence and poise," said Founder Amber Griffin. "Being a mentor is a passion of mine, and I can't wait to meet our first Model Prep girls! Whether they have ambitions of one day walking a runway, or just walking confidently through the halls at school, Model Prep will be there to guide them through these impressionable years."
Workshops will feature one-on-one coaching with top industry professionals and personal mentoring with the founder herself.
Key skills the girls will learn include:
Beauty, including hair and makeup application techniques
Styling, including appropriate dressing for each girl's body type and age
Runway, including confidently walking with poise and grace
Photography, including how to pose for head shots, profile shots and how to select a good photographer
Etiquette, including table manners, posture and proper dinner conversation
Branding, including appropriate social media presence and overall self-portrayal
Health, including fitness and nutrition guidance
The first Model Prep workshop will be held June 14 – 17 at the Four Seasons Hotel in Las Colinas.
For enrollment information, please visit www.modelprep.com.