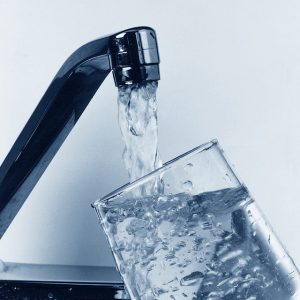 By Beth Stewart, NDG Guest Contributor 
Oral health and general health are not separate. Dental care is the most prevalent unmet health need of children in the United States and dental caries (the #1 childhood chronic disease causing tooth decay) is 5 times more common than asthma. Untreated dental decay can lead to malnourishment, bacterial infections, pain and even death.
Dental disease is often misunderstood but in reality, it is a complex health issue tied to education, access to dental care, insurance coverage, and many more societal determinants and confounding factors. Because the benefits of community water fluoridation are well documented, we urge the Dallas City Council to continue community water fluoridation so that all Dallas residents have the opportunity to enjoy optimal oral health.
Water fluoridation is still necessary. Community water fluoridation and brushing with fluoride toothpaste complement each other, like seat belts and air bags in automobiles. Both work individually, but together they provide even better protection. Many years after fluoride toothpaste became widely used, an independent panel of experts examined the specific impact of water fluoridation and determined that fluoridation reduces tooth decay by about 29%.
Community water fluoridation is safe. The National Academies Advisers to the Nation on Science, Engineering and Medicine routinely conduct a scientific review of EPA's Standards of Fluoride in drinking water and to date have found no adverse health outcomes regarding Musculoskeletal Effects, Reproductive and Developmental Effects, Neurotoxicity and Neurobehavioral, Effects on the Endocrine (Thyroid) System, Effects on the Gastrointestinal, Renal, Hepatic, and Immune Systems, Genotoxicity and Carcinogenicity.
Fluoridation is cost effective. For Dallas, the cost of fluoridation is only $0.49 per year per person, so that a lifetime of cavity prevention is less than $39. According to ADA's 2016 Survey of Dental Fees, the average cost of a filling is $204. The Centers for Disease Control and Prevention (CDC) estimates that every $1 invested in water fluoridation saves $38 in dental treatment costs. The reduction in just the costs of filling and extracting diseased teeth far exceeds the cost of fluoridation.  The CDC reports that if all water were fluoridated, it would save over $1 billion annually.
Everyone should have the right to choose whether they drink fluoridated water or not. People that oppose fluoridation are removing that choice for all residents and are providing no options except for everyone to pay for more treatment at the dental office. When we fail to use proven preventive strategies like community water fluoridation, the consequences are felt by nearly everyone – not just those who say they don't want fluoridated water.  In one way or another, the cost and impact of tooth decay affect virtually everyone in the community.
Community water fluoridation remains the most effective, cost efficient method for reducing dental disease in all populations regardless of age, gender, race, ethnicity, or family income levels and is a smart health strategy worth maintaining.
Beth Stewart is the Executive Director of Texas Oral Health Coalition, Inc.
Editor's Note: The discussion regarding fluoride in the water has generated a passionate discussion as shown in our reader's comments following recent stories shared on this public health topic. The opinions expressed in this op-ed or the one published last week do not reflect the views of NDG.