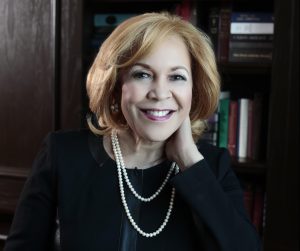 Texas Health and Human Services Commissioner Dr. Courtney Phillips, Rosilyn Houston, Senior Executive Vice President and Chief Talent and Culture Executive for BBVA Compass Bank and one of the highest ranking African American women in financial services, and two NASA Astronauts, Joan Higginbotham and Stephanie Wilson lead an influential and impressive list of speakers for The Women's Leadership Summit (WLS), a two-day personal and professional development program sponsored by Toyota and presented by the University of North Texas at Dallas, Friday, June 14 and Saturday, June 15 at the Statler Hilton Hotel downtown.
Navigating the Path to Success is targeted to African American women, with over 200 people expected to attend.  Other speakers include Royce Brooks, Executive Director of Annie's List, Deavra Daughtry, President and CEO of Excellent Care Management and Queen Cora Coleman, International Performer and Entrepreneur.
A cross-section of women leaders comprises the Host Committee, chaired by retired State Representative Helen Giddings.  The committee has developed a series of interactive learning and sharing sessions and speakers to specifically help women address various personal and professional issues.  Those sessions are:
         Are you sure you know yourself?  Where are you going? What will it take to get you there? Before you can maximize your leadership potential, it's important to know your purpose.  This session will address  the importance of finding "Your North Star" and the steps to take in identifying "Your Star qualities."
Avoid Capsizing as You Steady Your Health
         Living in today's society brings many stressors and strains on a woman's health, especially if you are    African American.  Let our experts share with you information about gaining and maintaining a healthy lifestyle that will help you as you continue your leadership journey.
Sailing the Deep Blue and Beyond: Black Women Who Rock the Vote
         This panel of elected officials and those who are leaders in campaigning will share insights on becoming an "Elected Official" during these politically charged times.
Preparing to Sail the High Seas
         Have you thought about being an entrepreneur?  Want to become a franchisee? Are you ready to make that move? Our presenters will share with you the ins and outs of being the captain of your own ship.
Setting Sail on Your Private Yacht
         Where do you stand financially?  Have you begun to plan for your future?  What types of investments do I need to support me in my career in life which will help me become financially strong and independent?  Let the experts share information that will help you begin, maintain and execute your financial plans to "set sail on your private yacht"!
Using Your G PS to Chart Your Success
         What are your longitude and your latitude?  Have you assessed where you are and where you want to be in your career and in your life?  When do you know it's the right time to take that next step on your leadership path? Let the facilitators assist you in asking the right questions and to seek the best answers for your leadership course.
What's in the Constellations
         Are you looking for the stars to give you a sign about your relationships?  What are the signs telling you about how you relate to the person that's important in your life?  Is it possible to maintain a strong and steady relationship as you grow in your leadership responsibilities?  Our session facilitators will guide you in making these and other assessments about the importance of relationships.
Have the Right Gear for the Best Sailing Experience?
         Do you have all the information you need as you make your move forward with your career?  Not only do you need to assess your skills, but have you considered other factors that may affect your plans?   Women, especially Black women, continue to experience the gender wage gap. How does this gap affect you as a leader in your personal life, your profession, and as you serve your community?
Are You a Captain or Sailor?
         What is your brand?  Why should branding be important to you?  What role does branding play in your leadership development?  Our session facilitators will share knowledge about the importance of distinguishing yourself.
         When the seas are calm and you are going nowhere, when do you continue to float, or do you rock the boat? There comes a time when you are confronted with ethical issues.  Have you identified your values,  and do they hold you steady when you are confronted with an ethical issue? How do you address these issues as you begin to climb that leadership ladder?  This session will help you identify strategies to address ethical issues.
"The women attending WLS will get thoughts from those who have been there and can share. WLS offers a safe environment to speak our truths and in the process maximize our leadership influence. Sharing thoughts with those who may have similar experiences related to their growth and development is what this Summit is all about," she said.  "Our Host Committee thought of all of the issues that would be important to our attendees and created outstanding interactive sessions," said Giddings.  "Recognizing women leaders and their struggle is significant."
"A most celebrated part of UNT Dallas' vision is community connectedness, and we could not be more pleased than to co-host this second annual esteemed Summit with Helen Giddings and her great Host Committee to illustrate the value of serving key members of our community," says Dr. Monica Williams, President of the UNT Dallas Foundation and Vice President for University Advancement at UNT Dallas. "Their respective impact on the African-American community closely aligns with our vision to be a pathway to social and economic mobility."
Registration is limited and currently open at a cost of $150 per participant.  To register, go online to www.wlsummit.org.