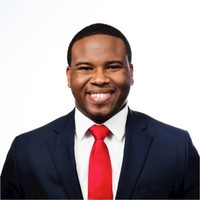 Judge Tammy Kemp has ruled against Amber Guyger's defense's request to move the trial from Dallas County on Monday afternoon. 
The former Dallas Police Officer is set to go on trial for the murder of Botham Shem Jean in his apartment a year ago. Guyger claims she thought he was an intruder in her apartment. 
Last Friday, the two sides whittled the potential jury pool of 1,000 down to 12 jury members and four alternates. As she promised, Judge Kemp personally called each individual selected to serve over the weekend. 
Monday she heard the arguments presented by Guyger's defense, who claimed it will not be possible to gain a fair trial in Dallas County due to the intense media coverage.  After hearing arguments this morning, the judge promised to try and issue a ruling by the end of today, a deadline she did meet, with her decision announced. 
The trial is scheduled to begin on Monday, Sept. 23.