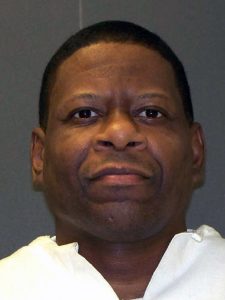 Following the nationwide publicity received regarding the possiblity of executing an innocent man, the Texas Board of Pardons and Paroles recommended to Governor Greg Abbot a delay in the scheduled execution of Rodney Reed. Then later on Friday, the Texas Court of Criminal Appeals granted an indefinite stay, sending the case back to trial court.
He was slated to face the death penalty on Nov. 20 for a 1996 murder of a 19-year-old woman, many suggest he did not committ. His DNA was found at the scene because he says he was having a consensual affair with Stacey Stites, a white woman engaged to a local white police officer. Reed is black. 
Many like, NDG Senior Columnist Ed Gray do not believe Reed should be executed because there are too many questions about his guilt and they suggest there remains evidence unexamined. 
"The state of Texas should not add Rodney Reed to the growing number of men executed for crimes they did not commit," Gray stated in his column last week. 
Local politicans applauded the board's decision
District 109 State Representative Carl Sherman said is "grateful to God" the parole board unanimously voted to recommend the Governor delay the execution of Rodney Reed.
"Expressing thanks to the many who have sought review of this case to ensure Rodney Reed's case receives proper review," Sherman said
Sherman was one of seven State Representatives who signed a letter several weeks ago asking Texas Governor Greg Abbott and Texas Board of Pardons and Paroles Chair, David Gutierrez to grant Rodney Reed a temporary reprieve.
"Their decision will allow time for additional review of the issues that have been raised in recent weeks regarding new evidence that has emerged and for appeals filed by Reed's attorneys to work their way through the courts," Texas Senator Royce West stated when the parole board issued their recomendation.