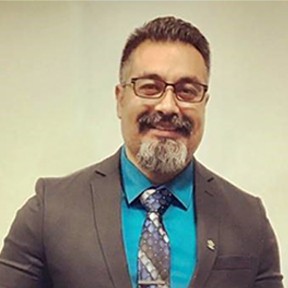 Art Munoz will officially join the City as the Animal Services Director on Monday, Jan. 6, 2020. Art has spent the last 15 years with the SPCA of Texas Animal Cruelty Unit managing criminal investigations. As Chief Investigator, he acted as the advocate for abused or neglected animals. During his time with SPCA, Art gained broad animal welfare experience including shelter operations, animal care and rehabilitation, animal placement and public outreach.
His collaboration with regional animal services organizations has provided a unique perspective of common problems and solutions in the field of animal welfare. Art has numerous specialized certifications involving animal welfare and law enforcement and has assisted Garland Animal Services with animal welfare investigations.
"We are looking forward to benefiting from Art's experience," said City Manager Bryan Bradford. "It's going to be an especially exciting opportunity for him to lend his expertise to the design and construction of our new animal shelter, approved by voters in the 2019 Bond Program."
Art grew up in Garland, attended Garland Independent School District schools and graduated from North Garland High School. He even represented Garland in the Pony League World Series tournament in 1996.