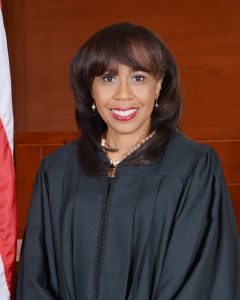 Judge Staci Williams (D-Dallas), candidate for Texas Supreme Court, Place 7, on Tuesday called out her opponent for continuing to spread false and misleading information concerning alleged endorsements by the Dallas based Committee for a Qualified Judiciary.
Williams, a sitting state district judge in her second term on the civil district court bench in Dallas County, said the accusation from her opponent that she was found not qualified by the Committee for a Qualified Judiciary is simply false.
"The absence of my name on their website is because I've never screened with them or sought their endorsement," Williams said. "As a judge, I do not believe it is appropriate to seek support from groups where a large portion of the members and financial supporters are lawyers who may end up appearing in my court," Williams said. "This is why I've never sought their endorsement, and do not intend to seek it in this cycle, or in the future," she continued.
Williams also noted that her opponent, Brandy Voss, who has claimed she has the committee's support, is offering further misleading information.
"My opponent isn't listed on their site as having been endorsed. To my knowledge, this group is still screening for the 2020 cycle, and I'm not even sure if they endorse in statewide races," Williams said. "It is unfortunate that my opponent is now manipulating the facts to bring outside organizations in the fray," Williams said. "I believe it is of the utmost importance to maintain judicial temperament in all things, but I will not allow my opponent to continue to besmirch my reputation as a jurist," Williams said.
"One thing matters to voters in this race, and that is experience," Williams said. "I have trial court experience. I am intimately familiar with what goes on at the trial level as both an attorney and a judge, and I believe this experience makes me best suited for the Texas Supreme Court," Williams said.
"I call upon my opponent to stop distributing misleading and false information, particularly at Democratic Party club endorsement meetings," Williams said. "Let's make this campaign about experience, and the issues the Code of Judicial Conduct will allow us to discuss," Williams said.