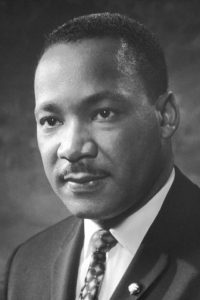 Residents and guests are invited by the City of Irving to honor the legacy of Martin Luther King Jr. on Jan 19 at the Irving Arts Center, 3333 N. MacArthur Blvd.
The free event will be held at 6 p.m. in the art center's Carpenter Performance Hall. The evening will feature performances from the Dallas Black Dance Theatre, Antioch Christian Church and Soul Rep Theatre, and will incorporate the theme "Keep Moving Forward."
Additionally, the event will include essay readings from the winners of the Parks and Recreation Department's essay contest. Contestants were divided into three categories, determined by grade level and judged on clarity, grammar and incorporation of this year's theme, "Keep Moving Forward."
Dr. King led the 1955 Montgomery bus boycott and in 1957 became the first president of the Southern Christian Leadership Conference (SCLC). With the SCLC, he led an unsuccessful 1962 struggle against segregation in Albany, Georgia, and helped organize the nonviolent 1963 protests in Birmingham, Alabama. He helped organize the 1963 March on Washington, where he delivered his famous "I Have a Dream" speech.
Event admission and parking are free.
For more information, call 972-721- 2501 or visit Irving Events.