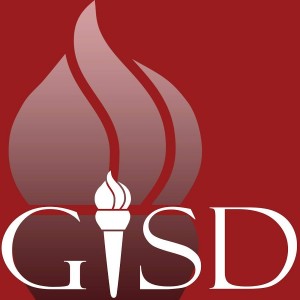 Thirteen Garland ISD AVID students are vying for a chance to receive $20,000, a laptop, textbook credits, and ongoing educational support. The high schoolers were recently named Dell Scholar semifinalists due to their academic rigor, ambition, and perseverance.
"I am proud to announce that 13 Garland ISD seniors were named Dell Scholar semifinalists," said GISD AVID Secondary Program Manager Jean Greenidge. "The Dell Scholars Program provides students with $20,000 to put toward their college education over six years. It also provides support, including technology, mentoring and a network of previous Dell Scholars to assist students through their collegiate career."
The program is an initiative of the Michael & Susan Dell Foundation, which has supported more than 4,800 highly motivated, underprivileged scholars since 2004. The Dell Scholars Program considers students who are enrolled in an approved college readiness program, hold a minimum 2.4 GPA, are eligible to receive a Federal Pell Grant, and will enroll as a full-time college student in the fall.
Approximately 500 Dell Scholars will be named March 6. The following GISD students are in the running to earn the esteemed title.
Nahome Abraham – Naaman Forest High School
Gisselle Estrada – Sachse High School
Daphne Gomes – Garland High School
Skyler Huynh – Garland High School
Aneth Lopez – Garland High School
Nabil Mohmoud – Rowlett High School
Jessica Nwaka – North Garland High School
Jessica Palomo – Naaman Forest High School
Marlene Reyes – North Garland High School
Michael Robles – Garland High School
Jacqueline Trejo – Sachse High School
William Utrera – North Garland High School
Humberto Vasquez – Garland High School