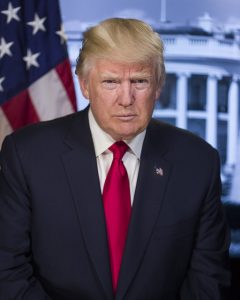 President Donald Trump faced two articles of impeachment, following what some considered a flawed Senate trial, the president was acquitted of both charges.
"Even without witnesses or a fair trial, the facts are clear: the president did it. He admitted it. His lawyers admitted it," Tom Perez, the president of the Democratic National Committee stated. "Republican senators admitted it. And now they're letting him off the hook. Make no mistake: By voting to acquit Trump, Republicans are undermining our national security, legitimizing foreign interference in our elections, and giving a green light to future presidents who want to extort other countries for personal gain."
Naturally, Trump's re-election team saw things differently.
"President Trump has been totally vindicated and it's now time to get back to the business of the American people," Brad Parscale, Trump 2020 campaign manager shared in a statement. "The do-nothing Democrats know they can't beat him, so they had to impeach him. This terrible ordeal was always a campaign tactic to invalidate the 2016 votes of 63 million Americans and was a transparent effort to interfere with the 2020 election only nine months away. And since the President's campaign only got bigger and stronger as a result of this nonsense, this impeachment hoax will go down as the worst miscalculation in American political history."
The same Republican senators who acknowledged the president's mistakes, still could not find their way to vote guilty.
"It is clear from the July 25, 2019, phone call between President Trump and Ukrainian President Zelensky that the investigation into the Bidens' activities requested by President Trump was improper and demonstrated very poor judgment," Maine Senator Susan Collins.
While the American public overwhelmingly stated they wanted witnesses to be called at Senate trial, their wishes were ignored.
"There is no need for more evidence to conclude that the president withheld United States aid, at least in part, to pressure Ukraine to investigate the Bidens; the House managers have proved this with what they call a 'mountain of overwhelming evidence,'" according to Tennessee Senator Lamar Alexander.
Texas State Senator Royce West, who is seeking to replace U.S. Senator John Cornyn, was not pleased with Texas senator's vote.
"John Cornyn has joined Donald Trump and trampled on the Constitution," West stated. "At a minimum, Cornyn should have voted to hear the evidence. John Cornyn and I have a clear difference of opinion on whether or not high crimes and misdemeanors that were worthy of impeachment were committed. I believe they were."
Perez reminds fellow democrats, there is always light at the end of the tunnel.
"This is a dark day for our democracy. But we've seen dark days before. And all of them have one thing in common: They come to an end. The era of Donald Trump is no exception."