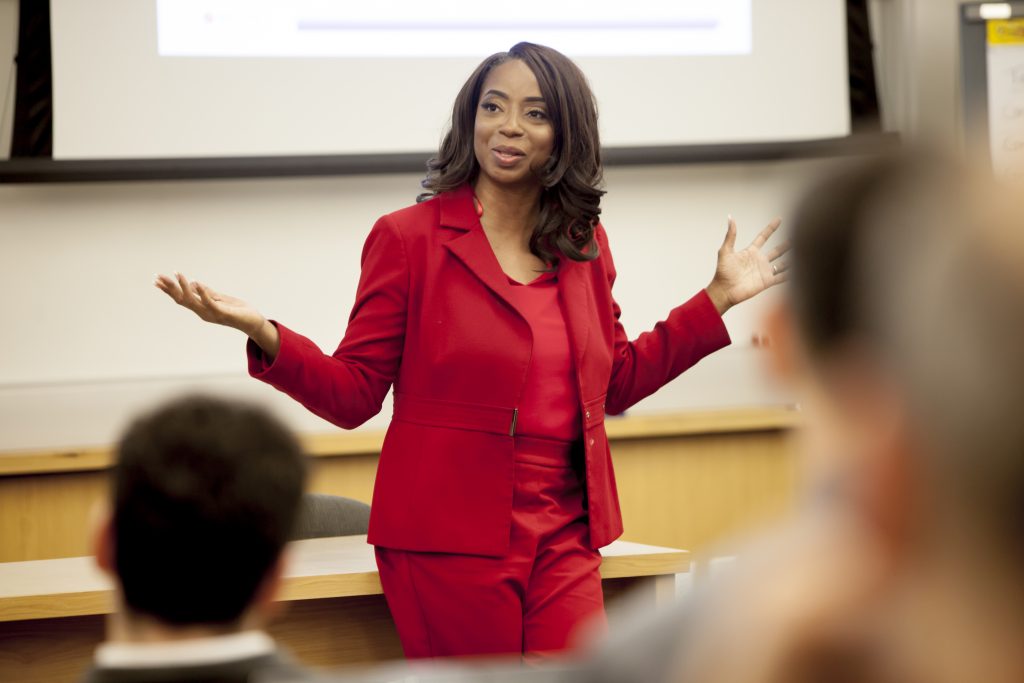 Earlier this month, students had an opportunity to participate in the Virtual Cutting Edge Youth Summit 2020 hosted by SMU's Dr. Candice Bledsoe. She also serves as the Executive Director of the Action Research Center. The in-person events held last year were a success, but with the on-going pandemic, the 2020 event was moved to a virtual format. 
Following an introduction from Dr. Bledsoe, the participants viewed videos from a range of local leaders offering words of wisdom. The first one was from Dr. Shelli Turner, Executive Director of the USC Black Alumni. Dr. Turner is a higher education administrator with extensive entrepreneurial, corporate executive, and academic experience.  
"We can think about an idea, we can define an idea. Therefore we can bring an idea into existence," Dr. Turner shared with the students. She challenged them to consider what does the world, the community, and an individual need when they are developing their ideas as they prepare to execute their plan. She encouraged them to serve well. 
Students also had a voice on the program including Jazmine Goode 16, Sophomore at Naaman Forest High School in Garland. Former students offered words of encouragement, including a discussion on The Importance of Mentoring by Victoria Moore, a Howard University '15, and SMU '17 graduate. 
Local community leaders who shared inspiring words to the students included NDG's Senior Columnist, Ed Gray, and Judge Tonya Parker discussed what makes a great leader. She retold a story of a conversation with her mother as a child who encouraged her to not focus on wanting to be great. Instead, to do things that great people do. Also, be able to step away from the group to assess what lies ahead for the team.