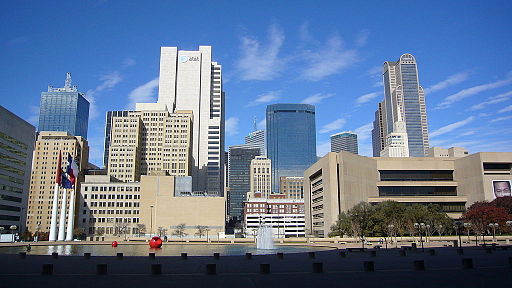 Due to COVID-19 the City of Dallas reportedly has lost more money this year did it during the entire Great Recession ten years ago. With an estimated $25 million dollars in losses, they have announced layoffs and canceled planned street repairs.
According to a letter sent to affected staff members, they are on furlough from May 13 through July 31, 2020. Almost half came from city parks and rec dept as they are all closed. This is considered Phase 1 and it may be extended.
The city has lost $25 million this year and projects to lose more than $50 million next year which begins on Oct. 1. Primarily due to lost revenue from hotel and leisure.
"The city manager notified the City Council of his decision on the furloughs this morning," Mayor Eric Johnson stated. "Although I knew such measures were likely my heart continues to break at the news of more economic pain for people in our city, Ma Further difficulties may still be ahead as we face historic budget shortfalls caused by COVID-19. But I want to assure City of Dallas employees and the people of Dallas that I will continue to advocate for equity and fairness as we seek federal assistance and work to reduce our expenses while maintaining as many key services as possible."
Elizabeth Reich, Dallas Chief Financial Officer also announced a delay in more than because of concerns Dallas could not meet the ability to make the required payments. The projects primarily impacted streets which are a big concern to residents.