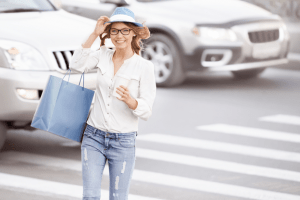 Shared by Media
If you're looking for fun, new ways to spruce up your closet without breaking the bank, you're far from alone.
Fortunately, regardless of why you need to tighten your purse strings, you don't have to give up exploring new fashion ideas. Here are four affordable fashion tips you need to know about to keep your outfits fresh and your spirits up.
1. Perform an Inventory and Organizational Operation in Your Closet
Organizing your closet and drawers is the first step toward coming up with new ideas. Furthermore, there's nothing more affordable than not spending money and instead relying on what you already own. Think about it. You might have long-forgotten wrinkled skirts and blouses hidden deep in your closet that you could pair with a new sweater or boots. Knowing this, take an afternoon or a weekend, depending on the size and complexity of your collection, to go through your existing items and create piles that you might label:
Keep
Repurpose
Donate
Sell
Burn
Then, decide about what to do with these clothing pieces; after all, you don't want to spend too much time on this phase of the project. Not sure how to get started? Well, there's an app for that. To help in your decision-making, enlist the tech assistance of mobile apps like Closet+ and Stylebook.
2. Comb the Sales Ads
It's no secret businesses in all industries have taken a financial hit amidst the COVID-19 pandemic. That includes fashion designers and clothing retailers that have struggled to plan and host fashion shows, as well as hit their sales goals. For better or worse, as a consumer, now is a critical time to seek out sales and discounts offered by some of your favorite brands. After all, your purchases might very well help these retailers hit the numbers they need to stay in business, and you can score some new, quality apparel items at bargain prices. Indeed, companies like Macy's and Nike are just a few of the many brands dangling some great online deals.
3. Invest in Versatile Pieces Like Bodysuits
Oftentimes, the clothing pieces in your closet that you deem essential tend to generate idea after idea for new outfit options. Due to their incomparable versatility, bodysuits are a perfect example of this classic fashion phenomenon, as you can dress them up with skirts and heels for special occasions or wear them with shorts and tennis shoes to run errands. More than that, a bodysuit can help express various style-based personality traits when paired with the right accessories and other fashion pieces. So, let the world take a peek into your Bohemian spirit or tomboy sensibilities.
4. Accentuate Your Natural Attributes
Don't underestimate the value that your natural beauty adds to your fashion sense. In particular, your ability to maintain soft and manageable hair and apply basic makeup every day can go a long way toward furthering your sense of fashion, even if you adhere to a strict budget. Watch tutorials on how to shake up your standard facial cleansing routine, makeup applications and hairstyles to keep your fashion fresh, even if you can't afford to add anything new to your wardrobe.
Staying Fashionable and Solvent Go Hand-in-Hand with Solid Savings Strategies
Whether monitoring your fashion finances is temporary or long term, you can still play to your strengths with some concrete strategies. Focus on mining your existing clothing as both resource and inspiration, searching for sales, investing in classic and versatile pieces like bodysuits, and taking care of your skin and hair. In the end, the world will marvel at your sense of style and confidence.