ST. LOUIS – Hospitalman Apprentice Amanda Davenport, a native of Euless, Texas, assists the vaccination support team at the Dome at America's Center, the current location of St. Louis' Community Vaccination Center, in St. Louis, Missouri, during the community COVID-19 vaccination effort.
Approximately 138 sailors and Marines from San Diego-based Navy Explosive Ordnance Disposal (EOD) and Navy Medicine Readiness and Training Commands (NMRTC) are supporting the whole-of-government vaccination effort at the St. Louis Community Vaccination Center. A majority of the personnel are from EOD Mobile Unit-1 and NMRTC Camp Pendleton.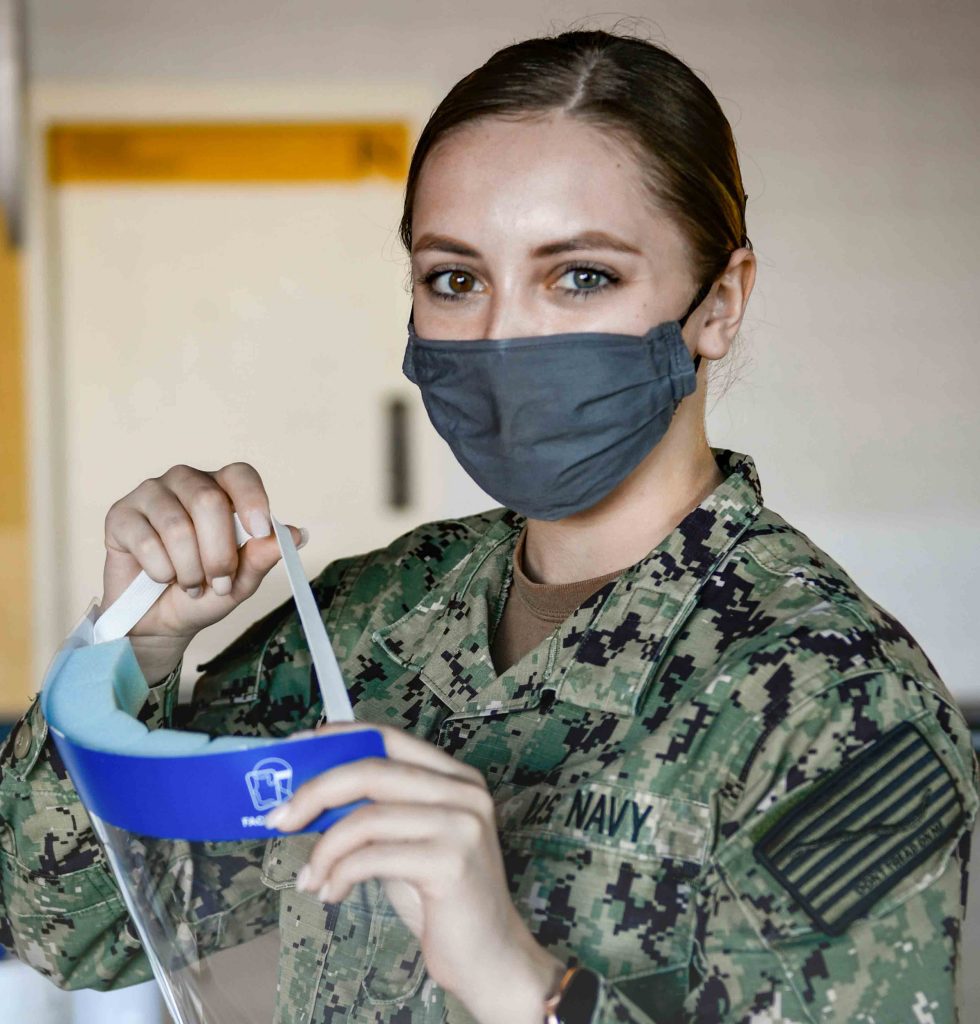 It was in February that the Department of Defense (DOD) received a request from the Federal Emergency Management Agency for support in administering the COVID-19 vaccine at various locations across the country. Secretary of Defense Lloyd Austin approved the request to augment and expedite vaccinations nation-wide, ordering the first contingent of more than 1,000 active duty military personnel to support state vaccination sites.
Currently, approximately 6,000 NMRTC active and reserve component personnel are deployed in support of the DOD Community Vaccination Center support effort.
"This is history in the making, and I am honored to serve the citizens of St. Louis," said Davenport who currently serves as a Navy hospital corpsman with Navy Medicine Readiness and Training Unit Yuma.
NDG 5/6: DOJ seeks to clean up police departments around the country
NMRTC is a thriving, global health care system fully engaged and integrated in providing high quality health care to beneficiaries in wartime and in peacetime. NMRTC is a global healthcare network of 63,000 Navy medical personnel around the world who provide high quality health care to more than one million eligible beneficiaries.
The highly trained personnel deploy with sailors and Marines worldwide – providing critical mission support aboard ship, in the air, under the sea and on the battlefield. At the same time, Navy Medicine's military and civilian health care professionals are providing care for uniformed services' family members and retirees at military treatment facilities around the globe. Every day, no matter what the environment, Navy Medicine is ready to care for those in need, providing world class care, anytime, anywhere.
The sailors and Marines are certainly providing world class care now, during the pandemic, and their collective efforts are adding up. According to complied statistics from U.S. Northern Command, as of April 16, 2021, over three million vaccinations have been administered by active duty U.S. DOD service members in communities across the country.
The U.S. Navy continues to support Community Vaccination Centers in Queens, New York; Jacksonville, Florida; Boston, Massachusetts and Norfolk, Virginia.
NDG 4/22: Reflections on a long, consequential trial
NDG 4/15: 'I just want my baby home' says distraught mom of unarmed Black man killed by police
https://northdallasgazette.com/2021/04/15/i-just-want-my-baby-home-says-distraught-mom-of-unarmed-black-man-killed-by-police/