By Marian Wright Edelman
"As we sat at our desks working on our computers, we began to hear loud pops…I thought I was going to die. As I laid there, I begged God to please make it fast. . . My classmates pulled me behind a filing cabinet where I called my mom and my dad and said what I thought would be my last goodbyes.
I told them how much I loved them, and asked that they please tell my brothers the same. I was so petrified that I began hyperventilating. My classmates had to cover my face so the shooter wouldn't hear my cries and come back. I will never forget that day. What I saw. What I did. What I experienced. What happened to my classmates."
"I was sitting and my professor was lecturing, and then I heard either three or four—I could hear gunshots directly behind my head, and I could see the smoke. . . Immediately, I dropped to the floor with all my classmates, and someone was yelling that there was a shooter and everybody needed to get down on the ground.
And at that moment I thought that I was going to die. I was so scared. I didn't cry, which is surprising for me. I just kind of kept quiet, and I called my mom …My classmates in the back of the classroom started to scream for help, and my other classmates jumped into action, trying to help everyone …I will never forget the screams of my classmates, because they were screaming in pain for help."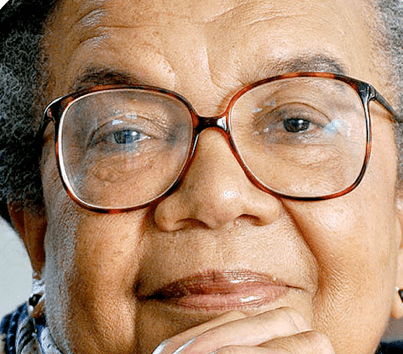 The first quote above is from testimony 17-year-old high school senior Aalayah Eastmond gave before Congress as she described how she survived the mass shooting that killed 17 of her classmates, teachers, and friends at Marjory Stoneman Douglas High School in Parkland, Florida, five years ago on Valentine's Day 2018.
The second is from a television interview Michigan State University sophomore Claire Papoulias gave on Tuesday morning, Valentine's Day 2023, as she described the mass shooting that just had happened hours earlier on Michigan State's campus, killing three students and critically injuring five others.
Why do we continue to allow this to happen to our children? We are now seeing young Americans who've gone through the same trauma more than once, including several of the students at Michigan State. One freshman who lost two friends in a school shooting in Oxford Township, Michigan in November 2021 called her mother as she heard the gunshots and watched people fleeing the student union building Monday night, crying, "Mom, I just want to come home."
At a news conference the morning after the Michigan State shooting, Rep. Elissa Slotkin (D-MI), whose former district included Oxford Township, said, "For me, the most haunting picture of last night was watching the cameras pan through the crowds and seeing a young person wearing an 'Oxford Strong' sweatshirt, the sweatshirts that were handed out after those kids lived through a school shooting fifteen months ago. We have children in Michigan who are living through their second school shooting in under a year and a half. If this is not a wake-up call to do something, I don't know what is."
Before that Rep. Slotkin said: "I am filled with rage that we have to have another press conference to talk about our children being killed in their schools. And I would say that you either care about protecting kids or you don't. You either care about having an open, honest conversation about what is going on in our society, or you don't. But please don't tell me you care about the safety of children if you're not willing to have a conversation about keeping them safe in a place that should be a sanctuary."
At the same news conference, Michigan Governor Gretchen Whitmer said: "We know this is a uniquely American problem. Today is the fifth anniversary of the Parkland shooting. We're mere weeks past the Lunar New Year shooting at a dance hall, and a few months past a shooting at an elementary school in Uvalde, and looking back at a year marked by shootings at grocery stores, parades, and so many other ordinary everyday situations. We cannot keep living like this." She continued: "Our children are scared to go to school.
People feel unsafe in their houses of worship or local stores. Too many of us scan rooms for exits when we enter them, and many of us have gone through the grim exercise of figuring out who our last call would be to . . . As parents, we tell our kids, it's going to be okay. We say that all the time. But the truth is, words are not good enough. We must act and we will."
We must act. Once again, parents were left grieving this week whose children will never again call on Valentine's Day or any day with the message I love you. Until every adult in this nation who says they love children is willing to protect children instead of guns, no parent will be able to promise their child that they will be safe, and more families will continue to suffer this all-American trauma.