By Arthur C. Fleming
African American civil rights leaders and organizations must move from the conflicted leadership model to a" de-conflicted" leadership that will allow coalition building around issues of common interest based on the community good.
For context, I'm an air force veteran, life member NAACP, life member Alpha Phi Alpha fraternity and a coalition member of the Poor People Campaign, with a degree in operations and production management from Texas A&M, Commerce.
What is leadership? Leadership is the ability of an individual or a group of people to influence and guide followers or members of an organization, society or team, as defined by TechTarget.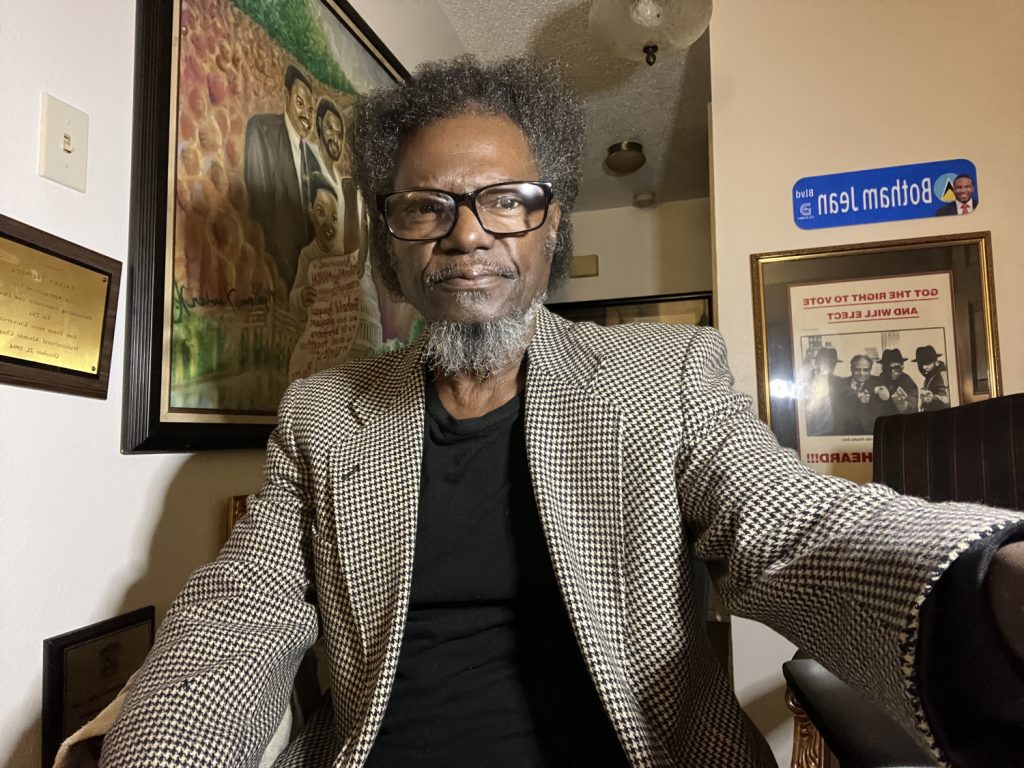 What is conflicted leadership? Conflicted leadership is when organizations or leaders have the same or similar issues and goals, but because of organizational culture and/or history, never developed the communications infrastructure to coordinate ideas when addressing the same or similar issues at the grassroots level.
What is de-conflicted leadership? The Devine Nine Black Greek organizational structure is an excellent example of de-conflicted leadership and coalition leadership combined for the community good.
First, you have nine organizations whose main goals are similar or the same (de-conflicted), which is service, and servant leadership for the African American communities.
The Black Greek organizations comprised of nine organizations with similar goals and aims, coalition together as a group called Panhellenic, for the community good. The Devine Nine, through the Panhellenic, coordinate activities with the common interests of all nine organizations in mind.
African American civil rights leadership organizations and institutions can take a page from the Devine Nine.
The NAACP, Urban League, National Action Network, Black Greek National Panhellenic, Operation Push and other "Afrocentric" organizations have developed their cultural identities and ways of knowing and doing that make grassroots coalition building difficult because of their strong "political" and "corporate" sensibilities.
To be clear, I'm not saying these organizations are not doing the work. I'm saying the work needs to be focused at the grassroots level but with support from the corporate level.
I recently re-posted National Action Networks Convention, where NAACP National President Derrick Johnson spoke.
Our major civil rights organizations are communicating at the national level, but coalition building and leadership resources are needed at the grassroots level. With my experience as a community organizer for four decades in Dallas, I say, there is no "consistent" grassroots coalitions building to work on issues of common concern for the community good.
Our civil rights organizations and legacy institutions' leadership responsibilities in this moment of movement include understanding the needs of grassroots activists for more material and moral support to create the infrastructure to communicate the sense of urgency needed to confront rising fascism in America.
The most effective communication infrastructure for Freedom Rides 2.0 is grassroots up. The community "Grassroots Up Movement" is waiting on leadership to lead. The most successful movements in history have been grassroots inspired, not corporate inspired.
Freedom Rides 2.0 movement leadership must be de-conflicted, not just in America, but globally to reflect our African roots, both in Africa and South America.
Let's build global bridges leading to our empowerment as global citizens as this new world forms right before our "consciousness."
The lack of a "sense of urgency" from our national organizations' leadership means, once again, the grassroots must lead.
Arican American legacy institutions must "de-conflict" and come together to create a meta space to safeguard community communications infrastructure.
We are entering into the age of "AI" with a constant influx of new technology on the scene. The African American communities are in need of education about the impact of this technology on its community in the immediate future.
Our African American children must see us fighting for them at this moment in America so they can learn how to fight for themselves. Let's be our children's examples and finish what our ancestors started: "The march towards freedom."
Arthur C. Fleming: the fierce urgency of now
Born in Ennis, Texas and a product of Ennis I.S.D., Arthur later joined the United States Air Force (USAF 1971-75) as an aircraft mechanic. During his college years at East Texas State, where he now holds a Bachelor of Business Administration, he worked for E-Systems in Greenville. There, he filed an EEO complaint for its hiring and promotion practices, resulting in a self-nomination program that allowed employees to apply for promotion without having to secure a sponsor. During this time, he also became a member of Z.T. Chapter Alpha Phi Alpha fraternity, and he remains an active lifetime member of Alpha Sigma Lambda (Dallas).
In 1980, he became a charter member of the NAACP-ETSU/A&M Commerce Chapter. A member for over 35 years, he has held executive positions in Youth Works, as Communications Chair, as Editor for NAACP-Dallas' the Vision Newsletter, and as recent past President (2015-16). His work with the NAACP included removal of a confederate flag and statue of Robert E. Lee at Six Flags over Texas, securing funding for southern sector school improvements, and leading in the school water campaign. He received Texas State Conference Torchbearer Awards in 1997, 2001, and 2015 and 2016.
From (1987-95), Arthur worked as a juvenile detention officer for Dallas County and served as AFME Union Steward. In his union role, Arthur provided leadership that lead to a Fair Labor Standards Act lawsuit, resulting in employees recovering three years of back overtime pay and leading to changes in promotion-from-within policies.
Arthur brings leadership that is currently being called upon to help take us to a new place in our American diaspra.
CIVIL RIGHTS FREEDOM RIDES 2.0
Arthur Fleming <s.l.fleming@icloud.com>
Arthur fleming <pflashs@hotmail.com>