By Stacy M. Brown
NNPA Senior National
Correspondent
Virginia Democrats achieved a political turnaround in legislative elections, successfully flipping the House of Delegates, and narrowly retaining control of its Senate. The results have far-reaching implications for the Republican Party, including Republican Gov. Glenn Youngkin's agenda of passing a 15-week abortion ban and his aspirations of a presidential run.
The governor had previously touted his abortion stance as a sensible middle ground within his party. However, with Democrats now firmly in control of both legislative chambers in Virginia, his ability to advance this agenda may be hindered.
The Democratic Party scored victories in Virginia on Tuesday that helped them not only to maintain a narrow hold on the State Senate but also secure control of the House of Delegates. Since 2021, Republicans had held a 48-to-46 majority in the House.
Democrats also celebrated significant victories in states like New Jersey, where they will retain comfortable majorities in the state legislature, as Republican candidates face losses even in traditionally conservative areas of the state.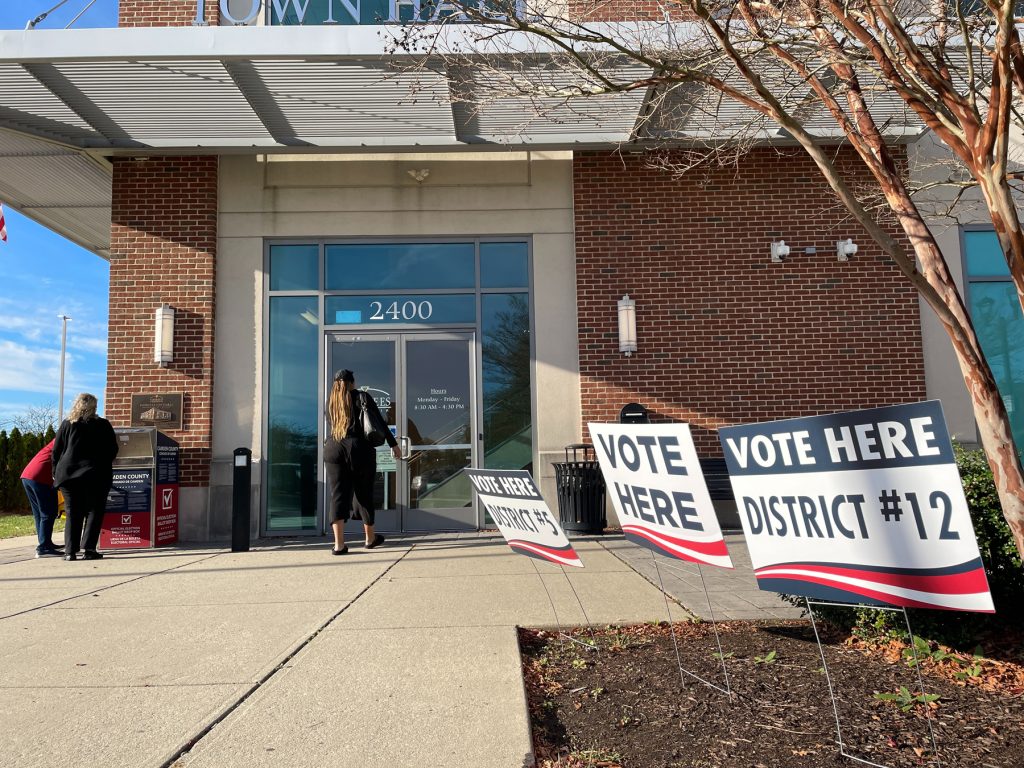 In Pennsylvania, Democrats secured a seat on the state Supreme Court, strengthening their majority. In the key swing state, the court's jurisdiction over lawsuits related to the 2024 election adds to the significance of the victory.
Nationally, Democrats continued to build on recent electoral successes, beginning during the recent midterms and persisting through most of the special elections held this year to fill unexpected vacancies.
Despite President Biden's relatively low approval ratings, the Democrats enjoyed a solid political performance, including that of Kentucky Governor Andy Beshear, re-elected in a predominantly red state, while emphasizing his support for abortion rights and the economic benefits of Biden Administration policies. The election saw Beshear secure 53% of the vote against his Republican opponent Daniel Cameron, with 48 percent. Senate Minority Leader Mitch McConnell of Kentucky and former President Donald Trump had each backed Cameron's bid.
In Kentucky, the Republican secretary of state easily won re-election after previously rejecting the former President's false claims of voter fraud, and in Derby, Conn., a Republican facing trespassing charges at the U.S. Capitol on January 6 lost his bid for the mayoral office.
In increasingly conservative Ohio, voters overwhelmingly approved a constitutional amendment, which allows abortion until roughly 23 weeks of pregnancy. This, with a resounding 57 percent to 43 percent vote. The state also became the 24th to legalize recreational marijuana.
Perhaps one of the most sensational electoral victories occurred in New York, where Yusef Salaam, one of the "Central Park Five," secured a seat on the New York City Council. Salaam, wrongfully convicted for a 1989 attack on a jogger, won election without opposition after easily winning the Democratic primary earlier this year.
Salaam, along with four other Black and Latino men, was wrongfully convicted for the 1989 rape and beating of a white jogger in Central Park, an incident that had gained national attention, including the involvement of Donald Trump. At the time, a New York-based real estate magnate, Trump had called for reinstatement of the death penalty in response to the attack. Salaam and his co-defendants were later exonerated based on DNA evidence.
Locally, Texans approved a number of measures, including raises for teachers and cuts to property taxes, the Texas Tribune reported, while standing for investments in infrastructure, research, technology and energy. Texans narrowly passed a measure to eliminate Galveston County's treasurer position, they reported.