July 1991 – The Birth Of Minority Opportunity News
It is probably more than an interesting twist of fate that the birth of theMinority Opportunity News occurs within a month of the demise of the Dallas Times Herald. Within the African-American community, the TimesHerald had a reputation for being more sensitive to the issues and concerns we face.
The Minority Opportunity News is established and dedicated to this very premise. We will be attentive not only to those problems with our community but to those opportunities that exist as well. For us, the word "opportunity" is the key. It reflects a number of characteristics we hope to have the paper address. Collective economics, hope for the future sharing of our resources, and working together to help each other are but a few of the goals we drive to facilitate through our efforts to support the African-American community.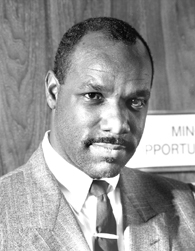 In future issues you will see…commentary by civic and community leaders such as the Rev. Zan Holmes; Listings of current job positions available for immediate hire; Referrals to bid and business opportunities from the corporate and government sectors; Letters to the editors to allow for direct commentary to our readers.
To support this mission, we are fortunate to have the services of a highly professional staff. Mr. Jim Bochum, Editor-In-Chief and Mr. Randy Luster, Business Editor, bring varied talents to their respective assignments.
Please consider the Minority Opportunity News as your paper and your opportunity to help us help ourselves.
Editor's Disclaimer:–The above editorial was written over 22 years ago. MON's goals and objectives outlined in the editorial have served as a guide for our editorial coverage. For our long-time readers it is a testament to our adherence to our mission statement. We will continue to live up to our promises in our new area as we have done for so many years here.