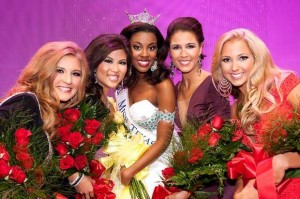 The 78th Miss Texas Scholarship Pageant was held this past week and culminated on Saturday evening with the crowning of Miss North Texas Ivana Hall as Miss Texas 2013. WFAA's Ron Corning and Miss Texas 1982, Gloria Gilbert Barron co-hosted the evening's festivities at the Allen Event Center.
This event is an official preliminary to the Miss America Scholarship Pageant — not to be confused with Miss Texas USA Ali Nugent who went on to be 4th runner-up in the Miss USA Pageant. This competition was founded in 1936 by a "group of civic-minded citizens concerned about higher education." The Miss America Organization is now the largest donor of scholarship assistance for young women, awarding over $45 million annually.
To read the entire story visit: dfw.com.