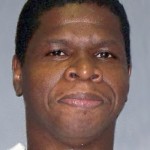 NEW YORK –  Harry Belafonte, a renowned activist and musician, released a statement on his Facebook page calling for a new, fair sentencing hearing for NAACP LDF's client, Duane Buck. Mr. Buck was sentenced to death by a jury that was told he was more likely to be dangerous because he is Black.
"I am proud to join the efforts of more than 100 civil rights leaders, elected officials, clergy, former prosecutors and judges, a former TX governor and others call for a NEW, FAIR sentencing for Duane Buck. Add your voice at Change.org: http://chn.ge/ZS0yov," Mr. Belafonte wrote.
At Mr. Buck's capital sentencing hearing sixteen years ago, the prosecutor elicited testimony from a psychologist who said Mr. Buck posed a future danger to society because he's Black. Based on this testimony, the prosecutor then urged the jury to issue a death sentence — which they did.
By this statement, Mr. Belafonte joins hundreds of signatories throughout Texas and the country who write: "The State of Texas cannot condone any form of racial discrimination in the courtroom. The use of race in sentencing poisons the legal process and breeds cynicism in the judiciary. No execution should be carried out until the courts have a meaningful opportunity to address the evidence of fundamental injustice in Mr. Buck's case. A new, fair sentencing hearing for Mr. Buck is absolutely necessary to restore public confidence in the criminal justice system."
"We're delighted that Harry Belafonte is among the many civil rights leaders, lawyers, activists, and elected officials who are calling for a new, fair sentencing hearing for our client Duane Buck" said Sherrilyn Ifill, LDF's President and Director-Counsel. "Mr. Buck's death sentence is the clear product of racial discrimination, of which there's a long history in Texas's capital punishment system."
"Mr. Belafonte has dedicated his life to the struggle for civil and human rights. By joining the call for a new, fair sentencing hearing for Duane Buck, Mr. Belafonte makes plain that Mr. Buck's racially biased death sentence undermines the integrity of the entire criminal justice system in Texas and threatens fundamental principles of justice," said Christina Swarns, Interim Director of Litigation and Director of the Criminal Justice Practice.