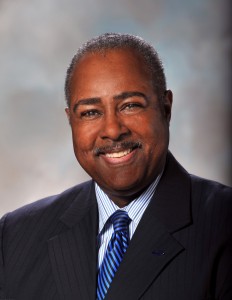 ConAgra Foods, Inc., (NYSE: CAG), one of North America's leading food companies, today announced the appointment of Thomas "Tony" K. Brown to its Board of Directors, effective Oct. 15. With the addition of Brown, ConAgra Foods' Board of Directors has increased from 11 to 12 members.
Currently also a member of 3M's Board of Directors, Brown, 57, most recently led Ford Motor Co.'s Global Purchasing Team, where he managed approximately $90 billion of production and non-production goods and services for operations worldwide. Prior to joining Ford in 1999, he held a variety of senior supply chain and purchasing leadership positions, including vice president of Supply Chain Management for United Technologies Corp. and executive director of Purchasing and Transportation for QMS, Inc.
Brown is a graduate of American International College, where he earned a Bachelor of Business Administration.
As an active member of the nonprofit business community, Brown has served on the board of directors for the Michigan Minority Supplier Development Council, the American Red Cross and Business for Social Responsibility. He is currently chairman of the Michigan Disabled Veterans Roundtable and on the executive advisory boards of Focus: HOPE and the Boys and Girls Clubs of Metropolitan Detroit.
"I am thrilled to welcome Tony to our board," said Steven Goldstone, non-executive chairman of ConAgra Foods. "His extensive expertise and insight in global supply chain operations will be a valuable asset as ConAgra Foods continues to grow its international footprint."