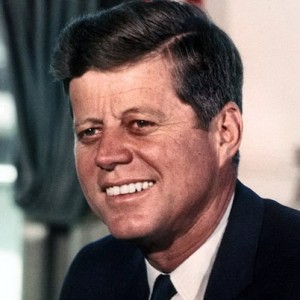 DALLAS (SMU) In the days after President Kennedy's assassination, city leaders proclaimed Dallas' innocence, but local pastors and rabbis addressed their congregations with a different tone, one calling for self-examination and change.
SMU library archives include copies of sermons preached on Nov. 24, 1963 to overflowing congregations; many of the sermons ending with a note that was handed to the pastor informing him that Lee Harvey Oswald had been shot while they were preaching. The sermons are available by request.
The collection includes sermons from Jewish rabbis and Methodist and Baptist preachers. SMU English professor Tom Stone, who for 20 years has taught an SMU course on the JFK legacy, has studied the sermons and is available for comment. "The ministers saw the assassination as an unwelcome opportunity for some serious, city-wide soul-searching. Though Dallas could not be reasonably blamed for the killing, it needed to face up to its tolerance of extremism and its narrow, self-centered values," Stone said.
Sermons
What should Dallas do now? For its psychological well being it ought to accept blame and responsibility for its behavior and act upon that now. It is getting later all the time.
Rabbi Levi A. Olan, Temple Emanu-El Brotherhood
But this mean and furtive shot from a mail-order rifle with a telescopic sight from a hidden place, this sickening violation of law and authority as we know it, this vulgar spitting on the symbols that represent our life and ideals, this contempt for three hundred years of American history . . . this makes the soul simply shake in fury.
The Rev. James S. Cox, Church of the Incarnation
The subject of this sermon is: "One Thing Worse Than this." President Kennedy was killed two days ago in Dallas, and the One thing Worse Than This is that the citizens of Dallas should declare unto the world: "We take no responsibility for the death of this man."
The Rev. William A. Holmes, Northaven Methodist Church
Rev. Holmes' sermon was later broadcast on Walter Cronkite's CBS news, prompting death threats from Dallas residents, leading to police protection for Holmes and his family.
More Information: http://smu.edu/smunews/jfk/bridwell-library-collection.asp