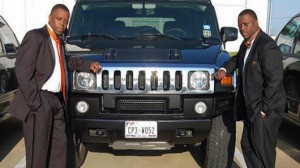 A foul stench coming from a Fort Worth, Texas funeral home drew the attention of the building's landlord during a property check Tuesday morning.
Little did the landlord know that the smell was wafting from several unidentified bodies, some already embalmed and in caskets, inside, according to local news reports.
Police who responded to the landlord's call to the Johnson Family Mortuary said the dead bodies were left after the landlord evicted the mortuary's operators Dondre and Derrick Johnson two weeks earlier.
Read the rest of the unimaginable story at TheRoot.