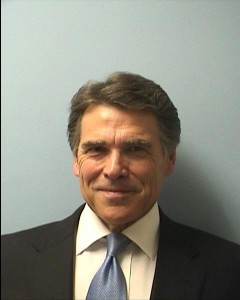 AUSTIN – Gov. Rick Perry, the longest-serving governor in Texas history, turned himself in amid the cheers of supporters at the Travis County Courthouse on Tuesday to face two felony counts of abuse of power.
He was not a contrite defendant.
"I believe in the rule of law," he told the crowd. "We will prevail.,"
Perry, a Republican who is considering a run for president in 2016, has vehemently denounced the charges in televised press conferences and through his legal team. 
Read more