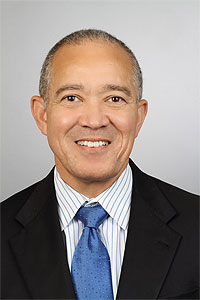 By Mike Miles, Dallas ISD Superintendent
I know first-hand the power of public education. I grew up facing a number of the same challenges our students do. The children of an African-American father who was frequently away and a Japanese mother with limited English, my seven siblings and I grew up facing the same struggles all families in poverty do. For me, school posed its own challenges and for the first six years of my life I had a speech problem. 
But school was also my sanctuary, a place where teachers worked closely with me to overcome my challenges. Those teachers set me on a course for success and their passion for changing lives through teaching continues to drive me to this day.
As Superintendent of Dallas ISD, there are a number of responsibilities that come with the position, but there are two that I put at the very top of the list: ensuring student and staff safety and improving the quality of instruction for all students.
Recently, as part of my normal review of instruction across the district, I made an unannounced visit to Billy Earl Dade Middle School. What I saw concerned me greatly. The quality of instruction in too many classrooms was poor. I was also made aware that a recent fight at the school left one student badly injured. This is of major concern. I understand that schools cannot change overnight, but when both student safety and the quality of instruction are compromised, I have an obligation to adjust what is happening in order to ensure our students receive the best education possible.
As a result of my visit, we decided to make several staff changes at Dade that went into effect Monday, October 13. The changes are designed to improve the effectiveness of classroom instruction as quickly as possible.
A total of ten instructional coaches are now teaching at the school. In addition, five academic facilitators were placed at Dade and a central staff administrator has been assigned to provide systems and data support.
I have outlined to the new staff that there needs to be a renewed sense of urgency in the instructional quality at Dade Middle School. While it would have been easier on everyone, including our staff, to wait until the end of the semester to make changes, our students simply don't have a day to waste. Dade will now have the majority of the school year with the additional support and staff in place that we believe will benefit students greatly.
Join us as we seek to provide the students of Dade Middle School with the quality education that they deserve.