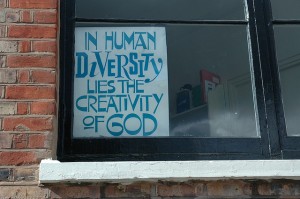 By Marian Wright Edelman
Sometimes childhood experiences motivate a lifetime of extraordinary work. That is certainly true for Georgetown University Law School professor and bioethicist Patricia King, a brilliant scholar and one of the most effective leaders you may not know. She's spent forty years at Georgetown Law School and has long been involved in higher education leadership. A graduate of Wheaton College in Massachusetts and Harvard Law School, she's served on both institutions' governing bodies as a member of the Harvard Corporation and the first woman, first African American, and first alumni to chair the Wheaton College Board of Trustees. Earlier this year she gave the Faculty Convocation Address at Georgetown University and spoke movingly about her "life of learning," explaining that her passions for education and health that have shaped her professional life—and her perspective—are rooted in her segregated childhood in Norfolk, Virginia in the 1940s and 1950s.
She and her sister were raised by their single mother, and their world mostly revolved around the all-Black neighborhood where they lived in a public housing development. Health care was one of the few needs that occasionally took them out of their community, and the mixed-race clinics where Blacks were clearly treated as second-class patients provided some of her most traumatic childhood experiences with segregation and racism. One of her strongest memories is of the public health facility where her family was required to get regular screenings for tuberculosis. Black patients always had to wait longer, and there was no privacy or separation for Black men and women asked to wait half-dressed in their segregated waiting room. She found this especially humiliating as a pre-teen and experiences like this helped spur her lifelong interest in the intersection of race and health and the inequitable treatment of members of some groups.
They also helped her realize early on that she wanted to get out of the segregated South.  Although she was a strong student and valedictorian of her class, she had no idea how she might be able to make it to college until her senior physics teacher took her under his wing. He brought her the paperwork to register for the SAT and achievement tests needed for college applications, and when she explained she couldn't afford the test fees — by then her mother was working three jobs just to keep the family afloat — he wrote a check himself and put her in contact with the National Scholarship Service and Fund for Negro Students, an organization that matched Black students with colleges willing to provide them financial aid. She was accepted to Wheaton, a small women's liberal arts college in Massachusetts. Her trip to the quiet New England campus was her first time out of Virginia.
Wheaton paved the way for her later success and was also the place where, she said, "I began to understand that real diversity can't just be cosmetic. Real diversity is about affording all community members the respect and dignity they deserve." She experienced being encouraged by an adviser to apply for a summer camp job where Black students were hired only as busboys or maids and being required to take train trips to visit Boston museums as part of an art history class — extra expenses not covered by financial aid or her own means. Worst, she said, was how often she was simply made to feel like an outsider, without ever receiving recognition or welcome for having a different perspective.
At Harvard Law School, all of the "micro aggressions" she'd felt in college because of race and class were compounded even more as one of the small minority of women law students. She explained, "Being marginalized in multiple ways was unbelievably hard. Years after I graduated from Harvard, Professor Kimberlé Crenshaw, another Harvard Law grad, wrote a brilliant article which put a name —intersectionality— on the problem that I experienced. In her article, Professor Crenshaw explains that 'the intersectional experience may be greater than the sum of racism and sexism.' Each of us enjoys a mix of privileges and burdens that overlay in complex ways. This truth simply highlights the dedication and nuance with which institutions have to engage with real, deep diversity in order to change."
Now Patricia King is in positions where she is able to help institutions engage with diversity and make those changes happen. She says that "it takes a lot of effort to understand and appreciate the different perspectives of others," and ignoring some perspectives is a mistake — especially because "marginalized" people often see the world radically differently than people in power and as a result have new and valuable points of view. "Too often diversity is understood as something that serves only people of color. While access certainly does that, it should do so much more." She continued, "Greater appreciation of the complexity and splendor of human achievement and experience is important for us all."
To illustrate this idea, in one of the final points of her Georgetown convocation address she talked about maps. She has chosen to hang a Peters Projection Map of the World outside her office. These maps are known for more accurately portraying the world's land masses to scale in relation to each other than familiar standard maps, which still "rely on the work of mapmakers of the age when Europe dominated and exploited the world. The maps reflect a bygone era." On a Peters map, "Russia and Australia are very large, the United States and Western Europe are smaller, and Africa and Latin America are huge . . . A few students want to know why I have the map outside the door. I explain that I like the map very much because it offers a new and more accurate way of seeing the world. It highlights equality and undermines the projection of dominance. The Peters Projection Map, in my view, presents a perspective more appropriate in modern times. They get it!"
But until we all get it and share that vision, and are able to welcome new perspectives like the point of view of a poor Black girl or boy, we are missing out. Patricia King puts it this way: "We have all lost because our work and the work of institutions that we are a part of has not accomplished what it might have, because we are working with old outdated maps and perspectives . . . With a country soon to be majority-minority, this is more important than ever. Our educational institutions, our science and medical establishment, and many of the other institutions in our lives that help define the scope of opportunity for millions must engage in a deliberate, intentional, and informed effort to incorporate the perspectives of people like 12-year-old Patricia King into the core of their work." Far too many of our nation's poor children of color are still waiting for us to try to see the world through their eyes — and draw new maps that include and welcome them all.
---
Marian Wright Edelman is President of the Children's Defense Fund whose Leave No Child Behind® mission is to ensure every child a Healthy Start, a Head Start, a Fair Start, a Safe Start and a Moral Start in life and successful passage to adulthood with the help of caring families and communities. For more information go to www.childrensdefense.org.