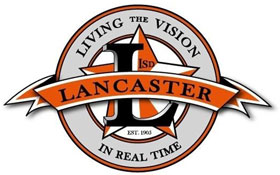 Official statement from Lancaster ISD:
Due to weather conditions, Lancaster ISD Offices and campuses will be closed, Tuesday, February 24.
We will open Lancaster Middle School to serve breakfast and lunch to our students. Please check our website or social media (Twitter and Facebook) for exact times.
For additional information and updates, please visit our web site at www.lancasterisd.org or stay tuned to local news stations.