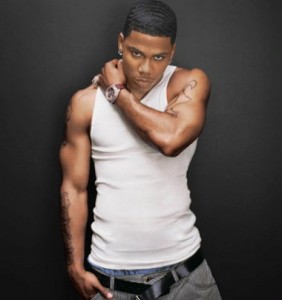 By Buster Spiller, NDG Special Contributor 

The early 80s marked the advent of MTV and a period in American music where individuality and presentation reigned supreme. Musical acts like Cyndi Lauper, The Eurythmics, Prince, George Michael, Tina Turner, Culture Club, Madonna, Duran Duran, Billy Idol, U2, Pat Benatar, and Whitney Houston had videos on the channel in constant rotation, demonstrating how racial boundaries within the art form were fading fast.

When Michael Jackson, the undisputed King of Pop, released his chart-topping sophomore effort "Thriller," he single-handedly defined the genre with the release of his 14-minute video/short film as an accompaniment to his number one song. If an artist wanted exposure and notoriety for their work beyond lyrics and sound, a memorable video was the way to brand their act and music.
It was through this transformation in pop music that artists like New Kids on the Block, TLC, and new millennium hip hop Nelly were birthed. Recently all three acts teamed up in Dallas for the NKOTB Tour, playing at the American Airlines Center to a full arena representing a LITERAL kaleidoscope of people. Male, female, young, old, middle-age, white, black, Latino, Asian, you name it, they were there in a unified and impressive display of support for each act which was introduced by a boxing match ring girl announcing each round.
In Round 1, Nelly opened the show with an insanely energetic display of showmanship that had the crowd on its feet for his entire 45 minute set. The 40-year old Austin, Texas native who put the Midwest hip hop sound on the map in 2000 with the debut of his best-selling album "Country Grammar" was in perfect form physically and musically as he, the St. Lunatics, and four dancers roused the arena with songs from his own repertoire. With a melodic rap timbre which sounds better live than on vinyl or video, Nelly closed the set with his number one song "Hot in Herre," effectively whipping the audience into a complete frenzy.
What really stood out about Nelly's performance was his short covers of other artists songs, such as I Don't F*** With You by Big Sean, 7/11 by Beyonce, and even homage to the late King of Pop, demonstrating he understood the roots from which his craft was birthed.
With just a 3-minute transition, TLC opened Round 2 clad in luscious iridescent jumpsuits, looking absolutely delicious. Whatever Tionne "T-Boz" Watkins, 45, and Rozonda "Chilli" Thomas, 44 are doing to look as youthful as they did when TLC hit the scene, they need to bottle it for mass consumption. Joined by 4 female and 2 male dancers with a delightful multi-media display depicting a futuristic city, the ladies entertained the crowd with a litany of their popular hits, including "Friends," "Ain't Too Proud To Beg," "Baby Baby Baby," and "Creep."

Happy to be back, Chilli graciously thanked the young girls in the audience who are now fans as a result of the TLC biopic which aired several years ago as "our little TLC babies" and went into the group's popular song "Unpretty" to reinforce self acceptance in a society with unrealistic standards of beauty for females.
To be certain, despite the beauty of T-Boz's raspy pipes and Chilli's silky angelic sound (like Nelly, both ladies sound better in concert), there was a high level of apprehension about how the duo would fare without the physical presence of the 3rd member of the group, the late Lisa "Left-Eye" Lopes, who tragically died in 2002 in a car crash in the Honduras during a period of personal reflection and healing.

However, group mates Tionne and Rozonda did an excellent job invoking the spirit of Lisa from the very beginning of the set, playing her recorded raps in songs, showing a collage of group and personal images the late star, and dedicating the song "Meant to Be" in Lopes memory.
With a brief dance off transition featuring the energetic and talented dancers, the ladies returned and turned up the heat with the infectious "Red Light Special."

During the song, an unsuspecting male fan was pulled out of the audience, placed in a chair, and treated to an arousing dancing that only the limber and erotic Chilli, who started off as a dancer could pull off. This was quickly followed by the group's most popular songs, the multi-award winning "Scrubs" and world hit "Waterfalls," which the ladies performed to perfection.
After a 10-minute intermission, the main event, Round 3 officially began. As the music for New Kids On The Block's "Block Party" started, the screams of female fans could be heard from the lobby area well into the arena. As the 5-member group entered one by one, the energy in the place was simply uncontainable and frenetic.

The oldest of the night's acts, these guys came to show they could still hang with the best of them, which they did in a visual display of lights, smoke, pyrotechnics, and confetti that immediately took you back to the 80's when presentation was EVERYTHING despite some vocal issues with a couple of the songs.

Standout songs included "You Got It – The Right Stuff" and "I'll Be Loving You Forever" but when the quintet adopted tuxes and bowties during a comical transition in which the audience could see them changing into their clothes dubbed "Live: Quick Change Cam," their showmanship was clearly evident and cemented the evening. Crooning songs like "Let's Try It Again," "Never Can Say Goodbye," and "Didn't I Blow Your Mind This Time," a cover of the Delfonics classic tune with a cascading 10-section stage, the guys seemed larger than life and reminded everyone of why they ruled the airwaves in their hey-day.
Special contributor Buster Spiller is an award-winning playwright and theater critic for BroadwayWorld, Examiner.com, and a contributing writer for TheaterJones.com.