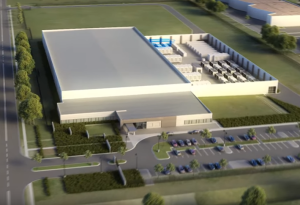 By Jack Edwards
As my company, Aligned Data Centers, celebrates the launch of our Plano data center, I'm reflecting on how excited we are to be joining such an innovative community. We see so much optimism here, and so many organizations doing really creative, innovative – truly world-changing – work. We look forward to helping enable this culture of innovation.
Plano and the surrounding area are home to an impressive list of companies – a large corporate base, Fortune 1000 headquarters, and an emerging startup community. Companies here represent a wide range of industries, which is reflected in some very exciting and innovative work.
As just a few examples:
Baylor Health Care System's data mining laboratory brings together data analysts and medical experts to visualize meaningful patterns in large datasets and maximize the impact of all the Big Data-related technology advances on biomedical research.
The AT&T Foundry innovation center in Plano is a test-bed for new Internet of Things technologies. Developers there are finding ways to simplify the complex, taking steps out of the application-building process for solution providers. And by opening AT&T's IoT platform to systems integrators, they allow partners to develop solutions more quickly.
Thanks to big data analytics in the costly and highly competitive field of oil and gas production, models are being built and simulations created to explore how minor tweaks to a certain area of operations impacts the productivity or efficiency of another area. Big Data applications emphasize improving efficiencies, managing costs, and providing a competitive edge.
This innovation depends on the data center. Yet average data center costs continue to rise, eating up technology budgets and crowding out investments in innovation.
At Aligned Data Centers, our mission is to help organizations in the greater Dallas area and beyond continue to innovate with the first pay-for-use data center that bends the cost curve by aligning data center capacity (and cost) to business need, and by dramatically boosting efficiency.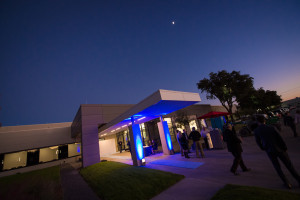 Cloud and IoT depend on the data center
Innovation is about vision, collaboration, and execution. Execution happens in the data center. The data center is, after all, where the cloud "lives." It's where the data exists. And it's where the big picture gets painted – the data itself is essential, but until you can access it and see the big picture, it doesn't mean much.
Our new neighbors are innovating to change the world. But it's not as simple as just accessing the data. It takes the right data center partner to help you align your long-term business goals with your data center resources.
Bending the data center cost curve
Twenty-five year ago, power and cooling infrastructure was a fraction of the total capital outlay required for a data center; the bulk of the cost of a data center was the IT infrastructure. But the cost of IT infrastructure was declining, and the cost of power and cooling infrastructure and operations was rising. By the late 1990s, the cost of power and cooling had outpaced the cost of the IT.
Those costs have continued to rise and as a result, now threaten to crowd out investments in innovation. As McKinsey put it, "The portion of the IT budget consumed by infrastructure and facilities is significantly reshaping the economics of many businesses. Without radical changes in operations, many companies with large data centers face reduced profitability."
Organizations always have to make choices, of course; budgets are never unlimited. But for innovation to continue, the data center has to evolve.
Aligned Data Centers enables innovation
A huge part of our mission at Aligned Data Centers is to rationalize IT costs to enable organizations to continue to innovate. Organizations intending to change the world need partners who can help make that happen.
We can help because of our ultra-efficient, reliable, modular power and cooling systems – innovations of our own and our partners. Because of our technology, we can offer the first-ever pay-for-use model, so our customers keep costs down and capital available for innovation.
We're here in the Dallas metro area to do what we do best – run ultra-efficient data centers – so organizations in this community can focus on what they do best. If that includes advanced genomic research, IoT applications, less costly oil and gas production, or other innovations that can change the world – all the better.
Based in the Dallas/Fort Worth area, Jack Edwards is Director of Data Center Services at Aligned Data Centers, the first pay-for-use data center provider to offer consumption-based pricing for organizations that require greater control of their data center. On November 19, the company officially opened its 300,000 square-foot data center at 2800 Summit Ave. in Plano. He can be reached at: Jack.Edwards@alignedenergy.com.