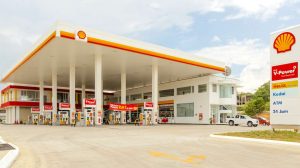 The months when gasoline prices dropped close to $1 a gallon in some parts of the United States are long past. For the first time in nearly a year, the price of an average gallon of regular gas has risen above $2 in every state, according to GasBuddy. In California, the price has moved rapidly toward $3. In some of the largest cities in California, gas prices have already topped that level.
The primary culprit, obviously, is a hike in oil prices, which just crossed above $50 a barrel for the first time since November. The 52-week low for the commodity is $31.61, which puts the price up a breathtaking 60% since then. A number of experts on oil prices have forecast that crude will likely go higher and not lower. Recently, Saudi Arabia broke with OPEC on the need to cap production. The kingdom appears ready to continue huge exports, which have been a critical component in the rise in oil.
Oil-rich states, or those near large refinery complexes, were the last to cross the $2 line. South Carolina has the lowest average price among states at $2.09. In Oklahoma it is the same price. The largest cluster of refineries in the United States sits south of Houston on the Gulf of Mexico. Louisiana ($2.14) , Alabama ($2.11), Texas ($2.15), and Mississippi ($2.10 are among the 10 states with the lowest gas prices.
Click 24/7 Wall St. to read more about the price of an average gallon of regular gas rising above $2 in every state.