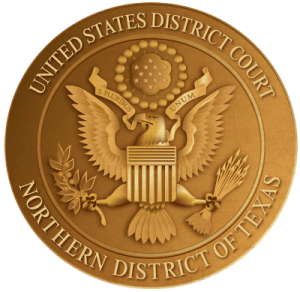 A man residing in Duncanville, Texas, who admitted failing to register as a sex offender, Colby Levell Styles, 36, was sentenced by U.S. District Judge Jane J. Boyle to 55 months in federal prison and 10 years of supervised release, a sentence higher than that recommended by the advisory U.S. Sentencing Guidelines, announced U.S. Attorney John Parker of the Northern District of Texas.
According to documents filed in the case, in October 2005, Styles, a former resident of Georgia, was convicted of aggravated assault with intent to rape in the Superior Court of Fulton County, Georgia. Around February 2, 2016, and continuing to April 8, 2016, Styles traveled to Texas, where he knowingly failed to register as a sex offender and update a registration, as required by the Sex Offender Registration and Notification Act.
According to information presented at his sentencing hearing, since being released from his aggravated assault with intent to rape conviction, Styles had been convicted twice in Georgia for failing to register as a sex offender. Shortly after being released from custody, Styles moved from Georgia to Texas. At the time of his arrest in April, Styles was living in an apartment complex in Duncanville, next to an elementary school. Prior to his arrest, Styles had been questioned by local police in connection with an unrelated incident, at which time Styles gave the police a fake name to avoid being detected as an unregistered sex offender.