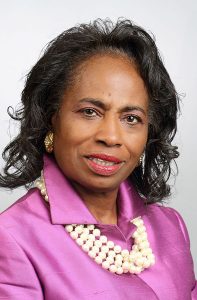 By Joyce Foreman, Dallas ISD Trustee District 6
February means prepping students to put their knowledge to the test during the upcoming STAAR exams in March. As parents and community members, we often look for ways to set students up for success. Below, are three things parents can do to prepare students for upcoming testing:
Encourage students to do their best. Though we may be active parents and supporters of our students, helping with homework, visiting and communicating with teachers and principals, and active in the school environment, we must also verbalize our support for students. Acknowledge your student's successes, his or her accomplishments and encourage your young scholar to continue reaching for the stars.
Take advantage of Saturday school programs. Many District 6 campuses offer Saturday school programs to reinforce concepts and learning that takes place during the school week. Saturday school programs are a great way for students to receive individualized, small group instruction to help students master areas in which they may be struggling academically.
Provide opportunities at home to re-enforce learning. Carve out time to learn at home together. Reviewing homework or reading together, watching educational shows, discussing current events or historical events are all ways families can engage in learning together.
Through its PREP U Weekday workshops, Dallas ISD will offer families a series of workshops to learn more about the upcoming administration of the STAAR. Families will be able to view sample questions in reading, math, and writing, as well as learn about the passing standards. District experts will be there to answer questions on how the STAAR impacts high school graduation requirements and other topics. By attending the workshops, parents will have access to resources to take home.
District 6's workshop takes place, 9 a.m., March 1, Umphrey Lee Elementary located at 7808 Racine Drive, 75232.
District 6 will also host "Motivating your child to succeed" at 9:30 a.m., Feb. 24 at Maria Moreno ES located at 2115 S. Hampton Road. Parents are encouraged to attend.
Black History Month
Throughout February, Dallas ISD and District 6 are celebrating Black History Month. Contact your child's school for more information about upcoming celebrations.
African American Read-In
The 2017 African American Read-In is set for 11:30 a.m. Sat., Feb. 18, at Cornerstone Baptist Church, 1819 Martin Luther King Jr. Blvd. The event will feature free lunch, free books and backpacks and lots of fun activities for families. For more information, visit www.dallasisd.org/readinday.
CREST Awards
The Lone Star State School Counseling Association (LSSSCA) recognized DA Hulcy STEAM Middle School's Kimberly Miles and Thomas Tolbert Elementary's Rashunda Mendy counselors who exhibited excellence in advocacy, leadership, collaboration, and systemic change as supported by the American School Counselor Association (ASCA) National Model.
African American Male Academic Bowl
A round of applause for Demarcus Banks, Corey Hamilton and Jadarrion Waites of Mark Twain Elementary. The trio beat out 41 other teams to win the AAMAB. The event is an academic tournament that invites teams to engage in a single-elimination tournament, which tests them on a wide range of topics in a timed, quiz format.
Dallas ISD Signing Day
Congratulations to dozens of student-athletes from District 6 who signed National Letters of Intent to solidify athletic scholarships at the Dallas ISD National Signing Day Event held Feb. 1.
Thanks to the many teachers, coaches, administrators and parents who continue to give of their time to support our students' extracurricular goals and activities.
Board Appreciation Month Gratitude
I would also like to extend a note of gratitude for the many well wishes and notes of appreciation during the recent observation of Board Appreciation Month. It is an honor to serve the families and communities of Dallas ISD.
Former Board President Remembered
Former Board President and District 6 Trustee Hollis Brashear, who served on the Dallas ISD board of trustees for 14 years, passed away this month.
Brashear joined the board in 1992 and held various position on the board including second vice president, vice president, and president, a capacity in which he served the board for two terms. Brashear retired from Dallas ISD's Board of Trustees in 2006. He previously had a 21-year career in the Army.
As the current trustee presiding over District 6, I am truly thankful for Brashear's work and service to our schools and community. I extend my condolences to the families and communities affected by his passing.