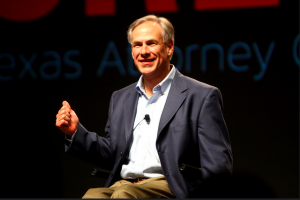 Martin Luther King Jr. day is Monday, Jan. 15, and one local parade honoring the civil rights icon and his legacy has received criticism from community and civic leaders from around North Texas.  The Toyota North Texas MLK Parade, which travels from AT&T Stadium to Six Flags in Arlington, has chosen Governor Greg Abbott to serve as its Honorary Grand Marshall – a move which has generated public debate across the state.
The Arlington NAACP, which is not affiliated with the event in question, claims the selection of Abbott "stings with hypocrisy". The organization points to the Texas Governor's support for redistricting and voter I.D. laws, in addition to this refusal to expand Medicaid under the Affordable Care Act.
"Greg Abbott has done more to damage and undermine African-American and Latino civil and voter rights, educational opportunities and economic empowerment than any other modern-day Texas Governor," the organization claimed in an official statement.
Governor Abbott's office responded to the controversy of his selection in an official statement:
"Events like the one being hosted in Arlington are designed to celebrate and honor the life and legacy of Dr. King. It's a shame that some are politicizing what should be a unifying event. Governor Abbott's participation will be focused on the remembrance of a man who made an important mark on history and he looks forward to attending this event."
Despite some public criticism, parade organizers have defended their choice, as Abbott is a civic leader statewide and in the region. Although they are anticipating possible protests and a planned boycott by minority leaders in six North Texas counties (Tarrant, Dallas, Denton, Ellis, Kaufman, and Collin), they insist the parade honoring Dr. King's life and legacy will go on as planned.
For more information on the parade, visit here.