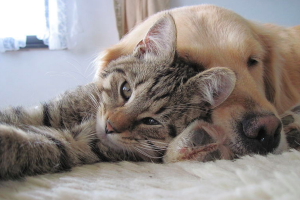 With the holidays over and 2018 upon us, DFW is back to buzzing with a variety of activities and events to keep residents engaged in their communities.
Dallas
PRAI Beauty is partnering with the Humane Society of Dallas County and shelters affiliated with the Human Society of North Texas to participate in Free the Shelters Friday, Jan. 12 through Sunday, Jan. 14 at various locations throughout Dallas, Keller, Benbrook, and Forth Worth, including the Humane Society of Dallas County located at 2719 Manor Way, Dallas. This location is open from 11:45 a.m. to 5 p.m. the entire weekend. The event will feature a waiving of all adoption fees as part of PRAI Beauty's national campaign to help homeless animals.
ABC's Shark Tank is hosting a Casting Call Wednesday, Jan. 24 from 9 a.m. to 5 p.m. at the Dallas Small Business Expo at the Kay Bailey Hutchison Convention Center located at 650 South Griffin Street, Dallas. All entrepreneurs and innovators are invited to register for this free event at www.thesmallbusinessexpo.com/shark-tank-dallas and fill out the Shark Tank audition form. Make sure to arrive early on Jan. 24 and to bring your audition form to the event.
Alpha Kappa Alpha Sorority is holding its 2018 Founders Day Luncheon Saturday, Jan. 27 from 11 a.m. to 1 p.m. at the Hilton Anatole Hotel – Imperial Ballroom located at 2201 North Stemmons Freeway, Dallas. Sorority President Dorothy Buckhanan Wilson, L.H.D. will deliver the Keynote speech to commemorate the organization's 110th anniversary. Tickets for the luncheon may be purchased at www.memberplanet.com/events/omicronmuomegachapter/2018foundersday.
Duncanville
The Recharged Conference will take place Saturday, Jan. 13 beginning at 8 a.m. at the International Museum of Cultures located at 411 U.S. Highway 67, Southbound Frontage Road, Duncanville. This rolling one-day conference will feature community experts sharing information regarding health, finances, education, cooking, exercise tips, self-development, marriage, and job searches. Admission to the event is $10 in advance or $15 at the door. To register online, visit www.rechargedconference.wordpress.com.
Garland
A District 3 Town Hall Meeting will be held Thursday, Jan. 25 from 6:30 p.m. to 8:30 p.m. at Toler Elementary School located at 3520 Guthrie Road, Garland. All residents of District 3 are encouraged to join Council Member Jerry Nickerson, Garland City Manager Bryan Bradford and other City staff to discuss the continued growth and redevelopment of the district. For more information, email MSullivan@GarlandTX.gov or call 972-205-2465.
Irving
The Irving-Carrollton NAACP Branch is hosting its Riding to Freedom MLK Spaghetti Luncheon Monday, Jan. 15 from 11:30 a.m. to 1 p.m. at the Georgia Farrow Recreation Center located at 530 Davis Drive, Irving. The featured speaker will be Dora Joyner.
Irving's 2018 State of the City and Luncheon will be Tuesday, Jan. 16 from 11:30 a.m. to 1 p.m. at the Irving Convention Center located at 500 West Las Colinas Boulevard, Irving. The Honorable Mayor Rick Stopfer will highlight the city's accomplishments and opportunities in this year's address focusing on the theme Irving: A Masterpiece in Motion. Register for the event online at www.irvingchamber.com. For more information, call 214-217-8484.
Richardson
The City of Richardson and Methodist Richardson Medical Center are sponsoring a Health and Wellness Expo Friday, Jan. 12 from 11 a.m. to 4 p.m. at the Richardson Civic Center located at 411 West Arapaho Road, Richardson. This expo will afford participants the opportunity to explore local health options including finding a local doctor, dentist, dietitian, and/or gym. Weight, body mass index, and blood pressure screenings will be available as well in addition to healthy snacks. This event is free and open to the public.
Durkin Enterprises, LLC and Texas Bank & Trust are sponsoring their first Growth and Mobility Lunch of the year Thursday, Jan. 18 from 11:30 a.m. to 1 p.m. at the Richardson Civic Center – Parks Room located at 411 West Arapaho Road, Richardson. This lunch will feature guest speaker Daniel Sanabria, Vice President and Senior Economist for Comerica Bank, as he discusses the economic outlook for 2018.
To submit events and announcements, send an email to editor@northdallasgazette.com with headline Community Briefs.