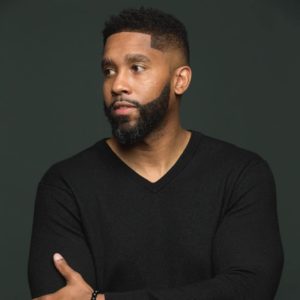 Gig Wage, a payments platform specializing in independent contractors, announced this week it has closed the first $1 million of a $2 million seed round. Revolution's Rise of the Rest Seed Fund, which kicked off its seventh bus tour in Dallas last May, has invested in Gig Wage. Revolution's Rise of the Rest Seed Fund is a $150 million fund focused on emerging technology ecosystems. Gig Wage considers Revolution's investment confirmation the growing on-demand workforce expects an on-demand paycheck.
"The Gig Economy is the biggest macro shift in the workforce in over 100 years. All four generations are working in the Gig Economy; Boomers, Gen X, Millennials and Gen Z," Craig J. Lewis, the CEO, and Founder of Gig Wage said. "This shift is driven by economics, policy, technology, and cultural forces. This funding will allow us to issue payments of over $1 billion to contractors and roll out our new API in 2019. We are excited to help power the future of work."
Gig Wage promises to save time and money for customers while increasing operational productivity. The tool will help businesses recruit and retain contractor talent, which is essential to compete in the modern workforce. A recent report from UpWork states 36 percent of the workforce is now freelancing, which converts to $1.4 trillion of personal income being paid to contractors. Google also announced for the first time in its twenty-year history, contract workers outnumbered direct employees. And, by 2020, experts forecast independent contractors will compromise 50 percent of the United States workforce.
"Current payment solutions for gig economy workers lack sufficient speed and accuracy. Gig Wage identified this pain point in the growing gig economy market and designed a solution to help employers better manage compensation for independent contractors," said J.D. Vance, Managing Partner of Revolution's Rise of the Rest Seed Fund. "It is another example of a great company addressing a global challenge in a city beyond the coastal tech hubs."
Gig Wage recently introduced new advisor Wade Burgess, former LinkedIn (LI) executive, and Shiftgig CEO. Burgess served as the head of LI Talent Solutions, which comprises 67 percent of LI revenue, and has first-hand knowledge of the enormous impact of the contractor.
"At LI we monitored the findings of talent thought leaders worldwide, and the data was popping off the page. The Gig Economy is going to be the equivalent of the globalization of the workforce twenty-five years prior. This is a trend that cannot be ignored and the companies that empower the employer and the worker will win. Gig Wage is compelling for this reason," according to Burgess.