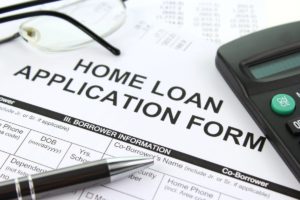 By: Publishers for Economic Parity
A recently announced merger between BB&T and SunTrust, if approved, will reshuffle the U.S. banking industry rankings. The deal is reportedly valued at $66 billion and will result in the sixth largest bank in the United States according to a USA Today report.
BB&T is based in Winston-Salem, North Carolina, founded in 1872, today their estimated value is more than $220 billion in assets. Their 2,200 retail banking locations are primarily located in Southeastern states such as Florida, Georgia and North Carolina. However, recently they have added numerous locations throughout Texas.
SunTrust, founded in 1891, is based in Atlanta, Georgia and control more than $200 billion in assets, as well as, offer services via their 1,249 retail banking locations. They are primarily located in Southeastern and Mid-Atlantic states.
Despite their successes, the merger between these two financial institutions could lead to more harm than good. The practice of banks discriminating against minorities is well documented and has been reported in the majority of U.S. banks. BB&T and SunTrust are among the most notorious.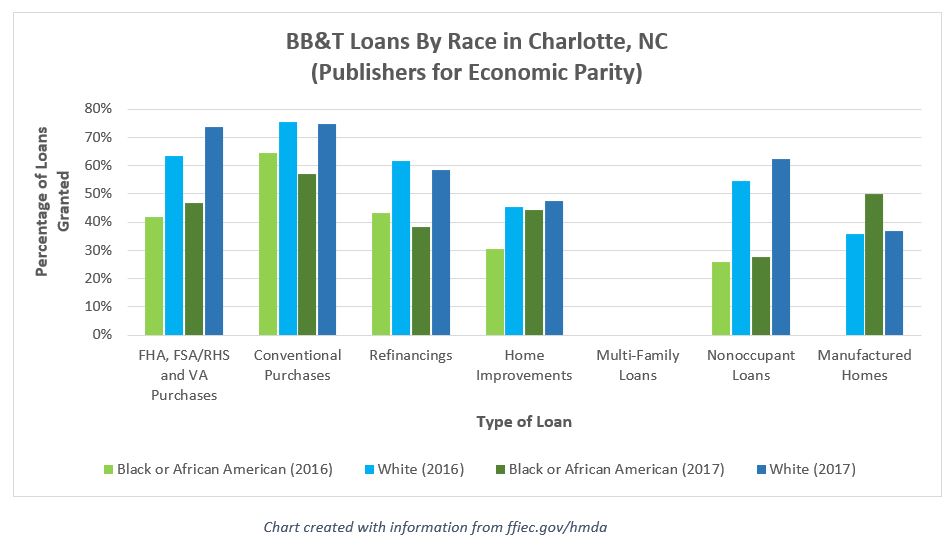 One of the most notable cases took place in 2012. After reviewing 850,000 residential mortgage loans, the U.S. Justice Department determined SunTrust exercised bias against minority applicants according to a statement from the Justice Department. As a result, SunTrust ended up settling the case to the tune of $21 million.
Also, in 2008, BB&T's Community Reinvestment Act rating was lowered from "outstanding" to "satisfactory." This occurred as a result of an abundance of violations regarding the Fair Housing Act and the Equal Credit Opportunity Act, as reported by the South Florida Business Journal.
Data pulled from the Federal Financial Institutions Examination Council's (FFIEC) Home Mortgage Disclosure Act (HMDA) website further demonstrates this discrimination. In 2016, 82 Black or African American applicants and 537 White applicants applied for conventional home purchase loans with BB&T in the Atlanta, GA area. Of all the White applicants, roughly 73 percent were approved for loans. Meanwhile, of all the Black or African American applicants, only about 51 percent were approved for loans.
Similar data was collected in the Charlotte, North Carolina area. Data showed when the White applicants sought conventional home purchase loans in 2017, 75 percent were approved while only 57 percent of African-American applicants were approved.
It is worth noting two letters were sent to SunTrust by the Publishers for Economic Parity (PEP) lawyer, Michael Eagan, requesting information regarding their loan statistics.
"We have reached out to SunTrust Bank to obtain their Community Reinvestment Act results, but as of April 3, 2019, they have failed to follow the law and provide us with that information within the thirty (30) day deadline. I wonder if this failure to comply with the law is representative of their lack of concern for what minorities think about their bank?" Michael Eagan, Attorney for Publishers for Economic Parity
As of press time, SunTrust has yet to respond to either letter.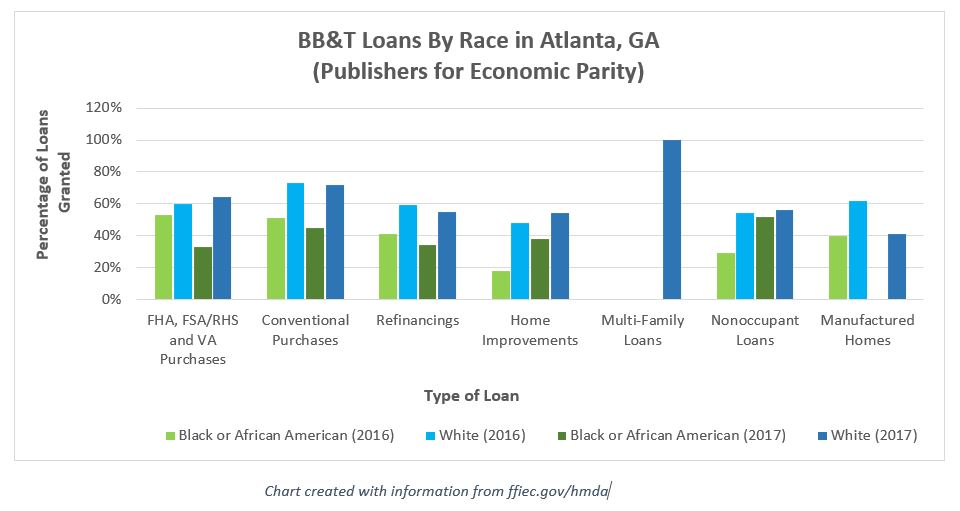 From news stories to HMDA data, it is evident something is not right. For too long, these banks have been getting away with treating minorities as if they are "lesser than." This is a call to action to fight the unjust treatment these communities have been met with when applying for loans.
In the coming weeks, public meetings regarding the merger will be held in Charlotte, North Carolina, and Atlanta, Georgia at the following dates, times and locations:
Thursday, April 25 at 8:30 a.m., EDT, Charlotte Branch of the Federal Reserve Bank of Richmond, 530 East Trade Street, Charlotte, North Carolina; and
Friday, May 3 at 8:30 a.m., EDT, Federal Reserve Bank of Atlanta, 1000 Peachtree Street N.E., Atlanta, Georgia.
If you are unable to attend the meetings in person, we urge you to file a formal complaint with the banks regarding their past wrongdoings and post a copy of this complaint on the PEP Facebook page.
Once the merger is complete, BB&T will roughly double in size. This merger marks the formation of a financial superpower that is not to be taken lightly.
Homeownership comprises the majority of a family's net worth. With these institutions consistently denying loan applications submitted by minorities, we will continue to be denied the same opportunities to accumulate wealth as our non-minority counterparts.
Requests to speak at the Charlotte and Atlanta meetings must be submitted by 5 p.m. EDT on Monday, April 15 for the Charlotte meeting and by 5 p.m. EDT on Tuesday, April 23 for the Atlanta meeting.
Written comments can be submitted to the Federal Reserve Bank of Richmond, P.O. Box 27622, Richmond, VA 23261 as well as the FDIC's Atlanta Regional Office, 10 10th Street, NW, Suite 800, Atlanta, GA 30309-3849.
These institutions must be held accountable for their actions. Together, we can make our voices heard.