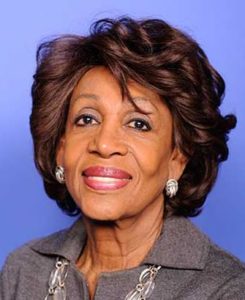 By Publishers for Economic Parity
"Trust us," that is what SunTrust CEO William Rogers is asking the American public to do as government officials consider a proposed merger with BB&T Bank. Meanwhile, several leaders are speaking out to raise the alarm regarding the proposed merger. The union of these two banks will reportedly create the sixth largest banking institution in the country.
SunTrust CEO William Rogers, at a public hearing in Charlotte before officials from the Federal Reserve Board and the Federal Deposit Insurance Corporation, argued the two banks do not recklessly participate in complicated deals similar to those of their competitors.
"Some have suggested this transaction will create an institution that's too big," Rogers said. "Let me assure you, in the case of this merger, bigger does not mean riskier. Each company has a conservative risk profile now and will maintain such as a combined entity," according to Rogers. He suggested their merger would lead to more competition.
Meanwhile, Senator Elizabeth Warren is already on record indicating she is not so impressed that the system is working to safeguard the financial industry. Upon the announcement of the deal, Warren, a 2020 presidential candidate, wrote a letter to the Federal Reserve in February, criticizing the agency for routinely approving mergers of this nature. With an 87 percent approval rate, it seems like they are not inclined to deny many mergers. As a result, America could find itself facing a financial crisis like the Great Recession from 10 years ago.
"The board's record of summarily approving mergers raises doubts about whether it will serve as a meaningful check on this consolidation that creates a new too big to fail bank and has the potential to hurt consumers," Warren stated in her letter to Federal Reserve Chair Jerome Powell when the proposed merger was announced
Rep. Maxine Waters, chair of the House Financial Services Committee declared the proposed merger "raises many questions and deserves serious scrutiny from banking regulators, Congress, and the public to determine its impact and whether it would create a public benefit for consumers," according to a report by Politico.
In an earlier report by Publishers for Economic Parity entitled Minorities Listen Up – A Call to Action, the public was encouraged to register to attend the only two public hearings scheduled before a vote for approval of this merger takes place. The first meeting was in Charlotte on April 25; and the next meeting is Friday, May 3 at 8:30 a.m., EDT, Federal Reserve Bank of Atlanta, 1000 Peachtree Street N.E., Atlanta, Georgia.
These concerns come up at a time when reports continue from around the country regarding the widening impact of gentrification such as the NYT's report, The Neighborhood is Mostly Black, the Home Buyers are Mostly White. In the deep south reports show Black Mississippians twice as likely to be denied a home loan as whites.